Iggy Azalea Naked For Complex Magazine, Says Criticism Of Being A White Female Rapper Is 'Retarded'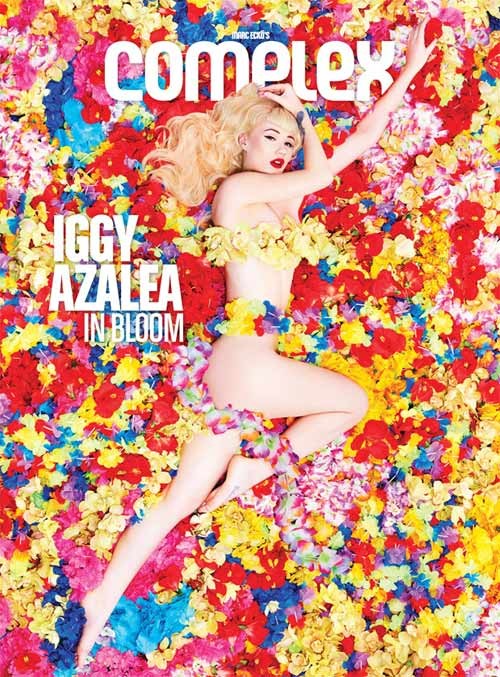 Iggy Azalea took it all off to cover the October/November issue of Complex magazine. In the new issue, she talks about her crazy childhood and the race issues she vaces being a white female Australian rapper.

"When I was 13 I got a fake ID," the 23-year-old says. "I'd go out, get hammered off my face in nightclubs I thought that made me an adult, meet older guys who thought I was older, and go f*** them. I'd do that all the time."

Her antics nearly got her in serious trouble just a year later, when she was hanging out in strip clubs, getting drunk and walking home.

"One time, after going to a nightclub with my friend, a guy followed us through all the carriages [train cars]," she explains. "Every station, we'd get out and switch a carriage and he would find the carriage we were in.

"When we got to the station in Sydney he started to chase us and was like, 'Come here, you little s***s!' We ran and locked ourselves in the disabled bathroom and we stayed there for like four hours until the sun came up and people were out for work again. That's only time I've ever felt scared doing something dumb."