Iggy Azalea Falls Off Stage In Los Angeles, Posts Clip On Instagram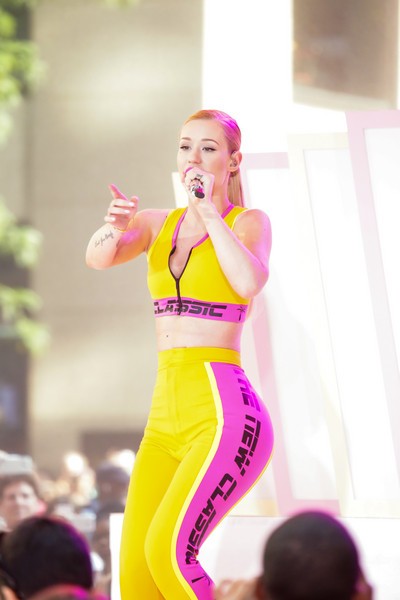 Iggy Azalea fell off the stage on Friday night while performing during an MTV Video Music Awards benefit concert in Los Angeles.
The Australian star was singing her hit song "Fancy" when she took a tumble at The Avalon. Security guards helped get her back on stage, and she quickly regained her composure, singing with Charli XCX, who joined her on the track.
Following the mishap, the pop star told the crowd she felt "very blessed" that she didn't break her legs.
She posted a clip from the incident on Instagram, writing: "Sorry but it would be a crime not to share this with you all, I know I laughed. #StillFinishedtheSongTho #KeptOnRapping #TheShowMustGoOn."
Azalea will be performing at the MTV VMAs on Sunday and is up for seven awards.