IFF Boston Review: 'The Whirlpool'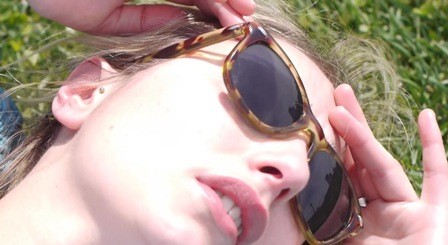 A piece of advice to aspiring filmmakers: If you're going to direct a movie, please have a more compelling reason to make it than winning a bet. Your film will show real passion and probably won't become a boring disjointed mess like Alvin Case's French language drama "The Whirlpool."
In the Q and A session following its screening at IFF Boston, Case told the audience that he decided to create "The Whirlpool" because a friend challenged him to construct a film which successfully showcases the unknown French actress Agathe Feoux.  So after talking with Feoux and her friend/translator Pierre Perrier, Case decided to compose a romantic drama starring the two of them.
His story follows Agathe, a French woman visiting Niagara Falls, who falls for a young man that she meets there named Victor (Perrier).  The two of them embark on a brief but passionate affair that spans her vacation. Instead of writing an actual script, Case said that he built an outline, allowing the actors to fill in the remaining material as they shot.
Although the choice was brave risk to take in his part, it was ultimately something that caused the film's dialogue and pacing to suffer.  As you listen to the conversations (or read subtitles if you don't speak French), a lot of the time it feels like Agathe and Victor are speaking existential nonsense, which makes it hard to connect with their characters.  The lack of structure also seeps into the narrative, which seems listless, unclear to the viewer as to where it's going and why.  This causes 75 minutes to pass like it's almost double the time.
Feoux and Perrier both give decent performances in the film, adequately communicating to us that their characters are each damaged individuals in the moments when their dialogue makes sense.  While they talk about their traumatic pasts, you can tell that they both have deeply buried emotional problems.  Even as the open up to one another, you get the sense that they aren't laying all of their cards on the table, and they're still hiding parts of themselves.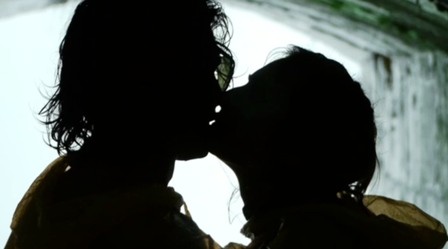 The only saving grace of "The Whirlpool" and reason why this movie doesn't get a lower grade is Case's skill behind the camera as its cinematographer.  He utilizes a romantic style which fits the film perfectly. Case excels at capturing Agathe and Victor's love scenes in vivid detail; especially during the times they're together at night.  There's an amazing silhouette of them making out by Niagara Falls, a dirty sex scene under red light at a motel, and a passionate lovemaking sequence lit by a fireplace.         
Given Case's visual flair it seems likely that he'd be more successful with a bit more organization and excitement about the premise for his film.  Hopefully he'll have both in his next feature length project.
My Grade: C-