IFC's 'Out There' Catches On To Harlem Shake Craze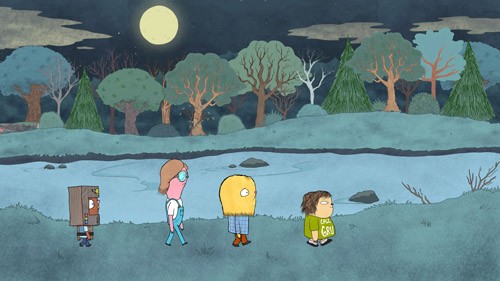 When you live in rural Holford, it takes a while for viral videos to catch on. However, now that the 'Harlem Shake' has reached the small town in Out There, there's no stopping them from busting a move!
Watch as characters from IFC's new animated series Out There put their twist on this viral video sensation.
*Warning: They still think the running man is cool!
New episodes air Friday nights at 10:00pm ET/PT on IFC.
Out There is created, written by and executive produced by Ryan Quincy, Emmy-award winning animation director and producer of South Park. Other notable voices guesting throughout the season include Pamela Adlon, Fred Armisen, Selma Blair, Linda Cardellini, Jemaine Clement, John DiMaggio, Megan Mullally, Nick Offerman, Ellen Page, Stephen Root, Jason Schwartzman and Sarah Silverman.