If You Want A Bum Like Kim Kardashian...Wear Sketchers Shape-Ups?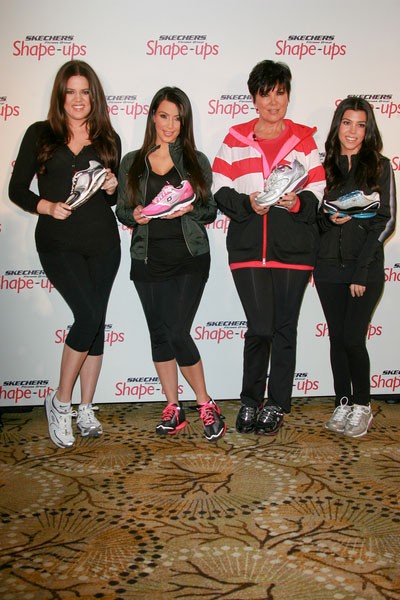 Skechers held a Shape-Ups press conference in Beverly Hills yesterday to announce a global partnership with Kim Kardashian and Kris Jenner.  Sisters Khloe and Kourtney also attended.
The sneakers allegedly improve posure, tone muscles and promote weight loss.
Kris has downplayed reports her daughter Kim has found love with Halle Berry's ex-boyfriend, insisting the two are "just friends." 
Canadian model Gabriel Aubry, who split from Berry earlier this year, sparked speculation of a romance with the brunette beauty after they attended a Los Angeles Lakers basketball game together on Sunday.
Click for more great Kim Kardashian pictures: