If Celebrities Were Pinkberry Frozen Yogurt, What Flavors Would They Be?

Hollywood celebrities have a craving for frozen yogurt. That's right - they are putting the Red Bull aside (but not too far aside) for some fro-yo. Not just any fro-yo either. Celebrities are being
Pinkberried
.
If you do not know what Pinkberry Swirly Goodness is, then here's a little history. It is the brainchild of co-founders Shelly Hwang, a restaurateur, and Young Lee, a designer with an architectural background. Their love for frozen treats is what brought to life the premium frozen yogurt, and they opened their first store in West Hollywood in January 2005.
It is not uncommon to spot celebrities making a Pinkberry run, including model
Alessandra Ambrosio
,
Neil Patrick Harris
,
Katy Perry
,
The Jonas Brothers
,
Ellen Pompeo
and
Rob Lowe
, to name a few. Even the first daughters, Sasha and Malia Obama, love the "swirly goodness." With such yummy flavors as original, green tea, pomegranate, coconut and passion fruit, what's not to love?
Consider yourself extremely lucky if you live on the West or East Coast - California and New York, respectively - because these are the major locations where Pinkberry stores can be spotted (as well as Texas). The chain has yet to expand to other parts of the United States, but they are working on that. After all, with fro-yo this good it seems yogurt-y sinful that it's available in only three states in America.
Since Hollywood loves Pinkberry so much, let's have a bit of fun with the five flavors and with five celebrities. There are some celebrities who are so awesome, they are way Pinkberry and way "swirly goodness."
Beyonce represents the flavor of passion fruit perfectly. Pinkberry's passion fruit yogurt is tangy and tropical. We all know that Beyonce can certainly mix it up. After all, she is "Sasha Fierce." She is cool and collected off stage (tropical) and on stage she becomes a diva (tangy). The two mix quite well together.
- Click pic for next page -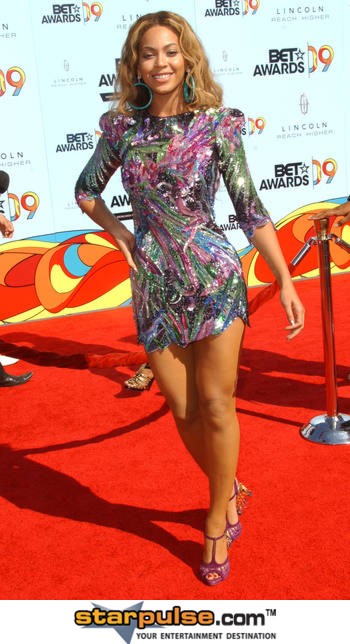 Image © PR Photos