Idina Menzel Says She 'Benefited' From John Travolta's Oscar Flub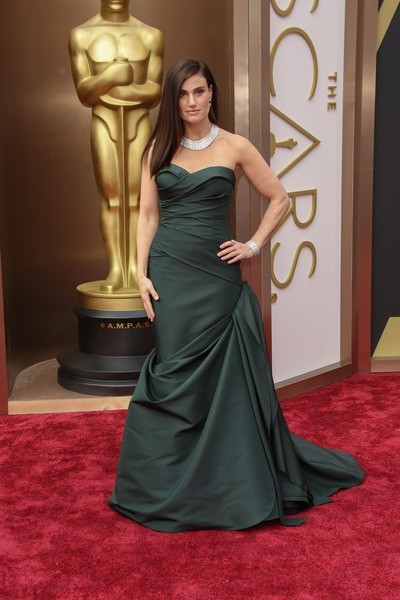 There's no bad blood between Idina Menzel and John Travolta, who messed her name up at the Oscars earlier this month.
The actor was ridiculed online after calling the "Frozen" star "Adele Dazeem" when he introduced her to the stage to perform "Let It Go."
Menzel has brushed off the incident, telling Billboard.com: "He was really gracious and sent this gorgeous email, and we're buddies and it's all cool." She added: "Please. I mean, I've only benefited from it!"
An embarrased Travolta also sent Menzel a huge bouquet of flowers to apologize.
The actress admits she was slightly confused when Travolta introduced her at the Academy Awards.
She said: "That threw me for a minute. But then I just got back on track and reminded myself of where I was, and what a beautiful moment it was."
The song "Let It Go" wound up winning a "Best Original Song" Oscar. The Disney film also won "Best Animated Feature."