'Identity Thief' Reclaims Top Spot At Box Office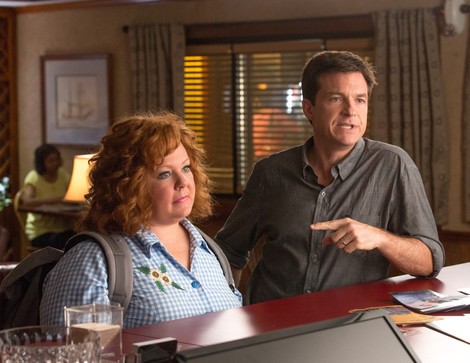 Leading up to Sunday night's Academy Awards movie fans apparently wanted a bit of comedy in their lives. "Identity Thief" landed the number-one spot at the weekend box office, taking in $14.1 million.
The film reclaimed the spot after losing to "A Good Day To Die Hard" last weekend. The Bruce Willis film dropped to number five this weekend with $10 million.
"Identity Thief" centers on an accounts rep (Jason Bateman) who embarks on a frantic quest to reclaim his identity from the Orlando thief (Melissa McCarthy) who stole it and destroyed his credit by embarking on a massive spending spree.
Rounding out the top five are Dwayne Johnson's "Snitch" ($13 million), animated film "Escape from Planet Earth" ($11 million), and "Safe Haven" starring Julianne Hough and Josh Duhamel ($10.6 million).
Another newcomer, "Dark Skies," opened in sixth place with $8.85 million.
"Identity Thief" has grossed a total of $93.6 million since its debut, including $34.5 million during its opening weekend earlier this month.