Iconic Radio Host Casey Kasem Passes Away At 82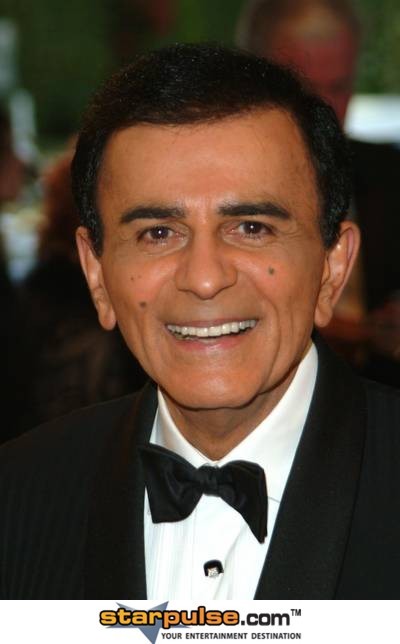 Much loved radio DJ Casey Kasem passed away this morning at age 82. 
This morning, Casey's daughter Kerri wrote to the Casey Kasem Facebook page "Early this Father's Day morning, our dad Casey Kasem passed away surrounded by family and friends. Even though we know he is in a better place and no longer suffering, we are heartbroken. Thank you for all your love, support and prayers. The world will miss Casey Kasem, an incredible talent and humanitarian; we will miss our Dad." 
Casey was born in Detroit as Kemal Amin Kasem in 1932 and was drafted to serve in Korea during his late teens. During his stay in Korea, Kasem earned a position at the local Army radio station as a radio host and would go on to popularize 'rock n' roll trivia' after his tour was done.
He is perhaps best known for his weekly radio show "The American Top 40" which gave rise to a number of spin-off broadcasts such as the American Top 10 and Top 20.
Kasem's bag of tricks didn't just include a great radio voice. He did voiceovers for numerous cartoons, but he is most famously remembered as Shaggy from the 1969 "Scooby Doo Where Are You?" series. His other less well known TV credits included his voiceover work as Batman's sidekick Robin, Battle of the Planets, Cliffjumper and the original Transformers. Kasem also made acting cameos in the original Hawaii Five-O, Saved by the Bell, and Columbo. He also made a cameo in 1984's Ghostbusters.  
Kasem was inducted into the Radio Hall of Fame in 1991, but before that was honored as a member of the Hollywood Walk of Fame in 1981.
Kasem's later years were plagued by health issues, most notably Parkinson's Disease and dementia. Several days ago, Kasem had gone missing after entering a dementia induced fuge state. This morning he succumbed to ill health. He is survived by his four children, Kerri, Mike, Liberty and Julie.
Casey Kasem will indeed be missed, both as the iconic voice of the Top 40, and by all children and adults who grew up listening to Saturday Morning Cartoons.
RIP