Ice-T's Wife Coco Apologizes For Racy Photos With Fan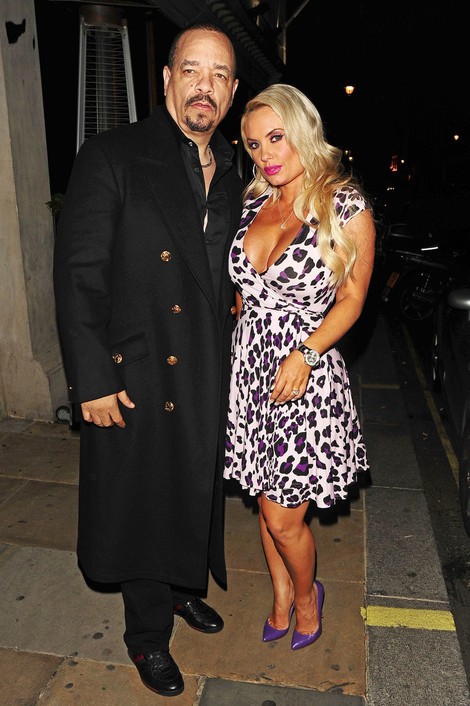 It appears that Coco Austin is regretting some pictures she took with a male fan last week. Photos of the reality star getting up close and personal with rapper AP.9 recently emerged, showing Coco hugging him, kissing him on the cheek and dancing closely.
On Friday Coco tweeted, "Woke up to people in a panic about some pics,please guys I'm happily married, sometimes fans & friends take silly pics.Its harmless RELAX."
Her husband Ice-T, however, wasn't very pleased with the photos. He posted: "Don't get it twisted, I'm not happy about this s**t. Most of (the pictures) are disrespectful and in bad taste. She's made me look and feel like s**t. I say this on Twitter because there's no way to avoid the obvious misconduct of a married couple."
Coco is currently starring in "Peepshow" in Las Vegas and has since apologized to her rapper husband about the incident. She tweeted on Saturday: "Ice is right,the pics I took with this man were in poor taste & I disrespected my husband however the pics were the only thing that happened... I feel so sad,the bottom line is I love Ice & I can understand why he's upset theres no excuse for my actions.I'm so sorry baby & to evryone (sic)."
The couple currently star on E! show "Ice Loves Coco."