Ice-T Slams Modern Hip-Hop Music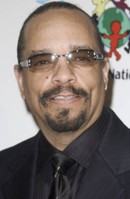 Veteran rapper Ice-T  is disappointed by the quality of modern hip-hop music and fears younger charts stars are just writing songs about "jewelry and cars."

The rapper/actor, who began his music career in the 1980s, is adamant the next generation of hip-hop wannabes should go back to their roots and rap about issues that matter, rather than focusing on trivia in their lyrics.

He tells Vibe magazine, "I want to see some little motherf**kers get together like a Public Enemy and give these fools a wake up call like, "F**k this jewelry and cars bulls**t,' and bring it back to Armageddon! Don't get it twisted - the people that are making music now, I'm not mad at them. People think I'm mad at pop music (but) I'm not. I'm just saying the conscious music is lacking.There's no roots...

"Where are those kids that are gonna come out and really push the envelope? N.W.A did F**k tha Police, we were going hard, we were getting arrested. Now everybody is trying to stay in their nice little safe bubble and I miss the edgy music. That's all I'm saying. Saying you sell drugs, that's not edgy to me, let's talk about some issues."

However, Ice-T does reserve praise for one current chart star - Lupe Fiasco. He adds, "Lupe Fiasco does it. I've listened to some of his stuff. He's not afraid..."