Ice-T Arrested For Alleged Traffic Violations

Rapper/actor Ice-T has been arrested in New York for allegedly driving on a suspended license.

The star's car was pulled over by cops on Tuesday morning after he and his wife Coco were spotted traveling without wearing their seat belts. Ice-T, real name Tracy Marrow, was taken into custody and booked at a police station in Chelsea, Manhattan and was released shortly afterwards, reports TMZ.com.

The incident has left Ice-T fuming and he's taken to his Twitter.com blog to blast the arresting officer. He writes, "Some punk b**ch rookie cop named Fisher #10026 Made the arrest of his bulls**t career today. Arresting the Notorious Ice T for no seatbelt.."

The rapper and his wife were on their way to the vet's office, where their bulldog Spartacus was due to undergo knee surgery, when their vehicle was pulled over.  Tweeting about the vet's appointment prior to his arrest, Ice-T wrote, "Up early.. @cutespartacus  has to get knee surgery today.. It's a simple operation that (is) common for bulldogs. Still sucks. Wish him luck..."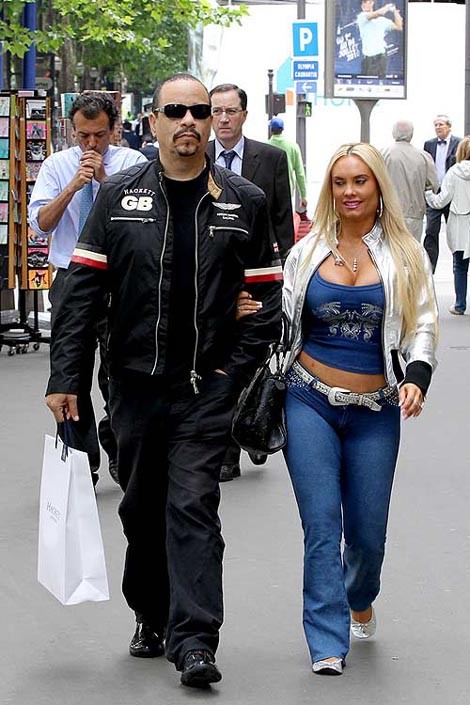 Click Here For More Ice-T Pictures