Ice Queen Christina Aguilera Wears A Tiara On 'The Voice'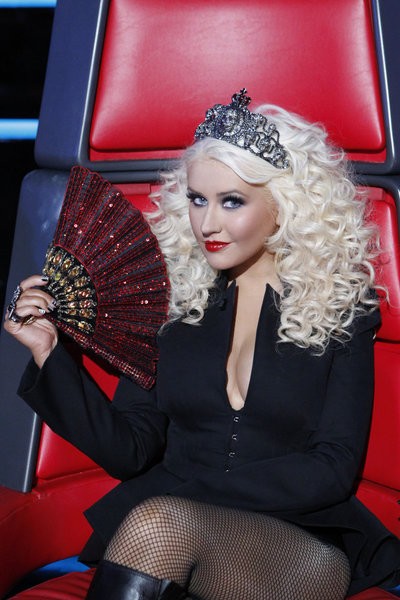 "The Voice" isn't just about its competitors, as judge and mentor Christina Aguilera surely knows. The pop star donned a tiara and fishnet stockings on the show last night - perhaps reminding viewers that she is music industry royalty?
Maybe Xtina was thumbing her nose at boy band The Wanted, who slammed her last week. They said she was "rude" and "a total b**ch." The week before she was accused of snubbing Justin Bieber. She appears to fit the definition of an ice queen. According to Urban Dictionary, that's "a sweet and beautiful girl who is rumored to be cold blooded and heartless." Ouch!
We have to wonder if it's all just for show.
But since when have tiaras been fashionable? (Unless Kate Middleton is wearing one, of course.) Is it something an ordinary girl could pull off? Probably not. But there is a fascination with the accessory. Child pageant show "Toddlers & Tiaras" is one of TLC's most popular programs, after all.
We'll give Christina a pass for this unusual fashion choice - this time. What do you think of her look?