Ice Cube Wants A Lakers Championship For His Birthday

Rapper Ice Cube is hoping for an extra special birthday gift when he turns 41 later this month - a Los Angeles Lakers basketball championship.

The rabid Lakers fan is hoping the Boston Celtics tie the NBA Finals series in Boston, Massachusetts on Thursday night, so his team still has everything to play for when the showdown returns to the Staples Center in Los Angeles. And that could mean that the Lakers will be named champions on his birthday.

Ice Cube says, "Lakers in six, baby. The only reason I say Lakers in six (games) is because June 15 is Game Six and that's my birthday. They might as well win it on my birthday."

The gangsta rap icon admits he can't hide his emotions when he's watching his beloved Lakers: "I'm a mess. The whole family gets quiet, the dogs get quiet, I'm yelling at the TV. My nine year old told me, 'You're taking this a little too seriously'."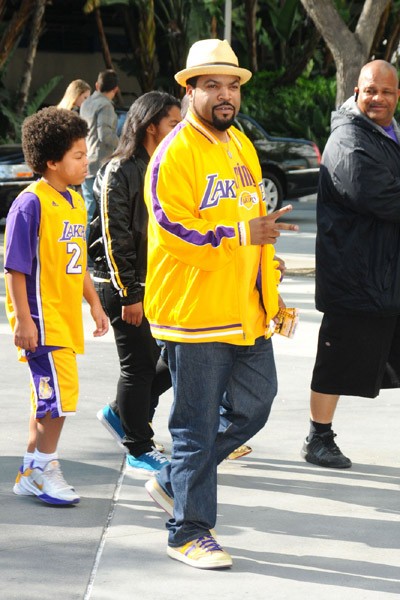 Click Here For More Ice Cube Pictures