Ian Somerhalder And Nikki Reed Spark Romance Rumors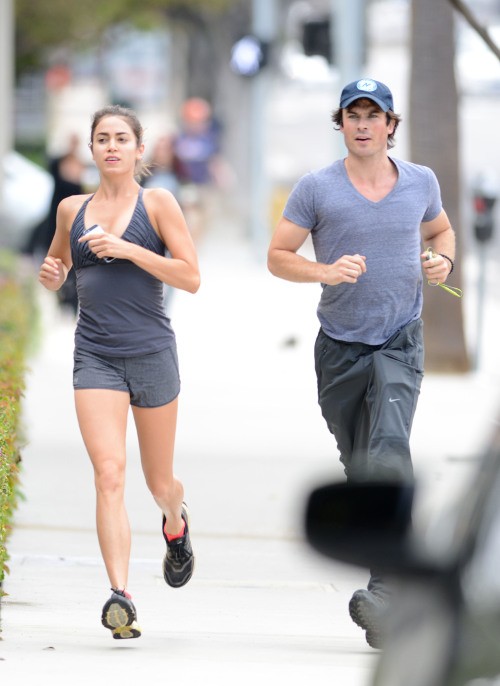 Vampire veterans Ian Somerhalder and Nikki Reed spent the weekend together in public, sparking rumors the two are dating.
Ian, who stars in The Vampire Diaries, and Nikki, who starred in the Twilight Saga films, enjoyed one another's company throughout the weekend in Los Angeles. The pair was spotted enjoying a jog and visiting a farmer's market, with no attempt to hide some serious PDA.
Ian and Nikki have been friends for some time and were spotted on group dates while they were with their former partners. Ian previously dated Nina Dobrev and Nikki divorced Paul McDonald back in March.
A source tells Hollywoodlife the two are taking it slow, not wanting to end their long friendship. "They are really tiptoeing into something. They are trying to see if their friendship can be more, but it is at its infancy."
What do you think of this possible couple?