Hysterical Chatroulette 'Wrecking Ball' Video Parody Goes Viral - See It Here!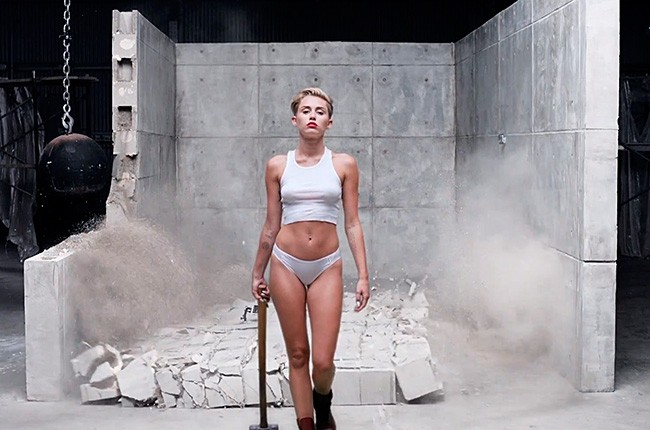 Some of you may be familiar with Chatroulette.
It's  exactly what it sounds like - you turn on your video camera, and you get matched with another person. You chat it up until you get bored, and then you spin the wheel again at which point you're matched up with someone else. 
Needless to say, Chatroulette is filled with some very strange folks doing all sorts of strange things, for better or for worse. And it often involves nudity.
This time it's definitely for better. 
Youtuber Steve Kardynal has made some really great videos off of Chatroulette, parodying several popular music videos in front of shocked Chatroulette-goers. His latest and greatest work? Miley Cyrus' "Wrecking Ball." In just six hours it shot up to the front page of Reddit.
The best part is being able to see people's reactions to a mostly naked bearded man, dancing to Miley's voice. Some respond with laughter, others with disbelief or even disgust. Some sing along! Check out the video, it's absolutely hysterical.
You can find some of Steve's other work, including his famous "Call Me Maybe" Chatroulette parody, on his Youtube channel HERE.