Hundreds Attend The Funeral Of Writer Elmore Leonard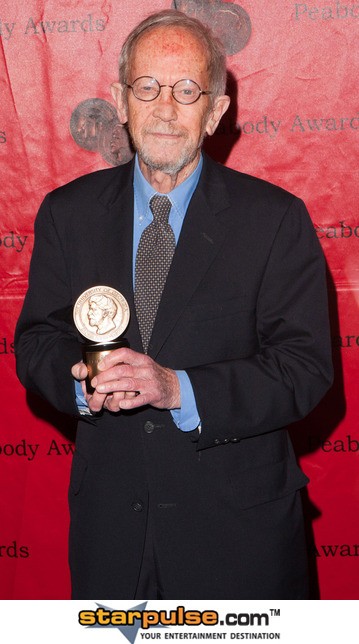 Friends and family of crime novelist Elmore Leonard gathered in Michigan to pay their final respects to the writer on Saturday.

Over 300 people gathered at the Holy Name Catholic Church in Birmingham for the memorial service, where the Rev. Joe Grimaldi paid tribut in his eulogy.

"Elmore truly was gifted with creativity, skill and talent," Grimaldi said during the service. "The twinkle in his eye showed he also enjoyed having fun."

Leonard's son Christopher paid tribute to his father, saying, "When I hug my brothers and sisters, I'll be hugging my father. When I see them, I'll see my dad."

Others in attendance were sports writer and longtime pal Mike Lupica and actor Timothy Olyphant, who stars in FX drama Justified, which is based on Leonard's work.

The 87-year-old author died on Tuesday of complications following a stroke he suffered just three weeks ago.