'Human Target' Is Cancelled
Entertainment Weekly has reported that Human Target has been cancelled. Unfortunately, thanks to my Human Target Fan Club position, I can verify that cancellation personally.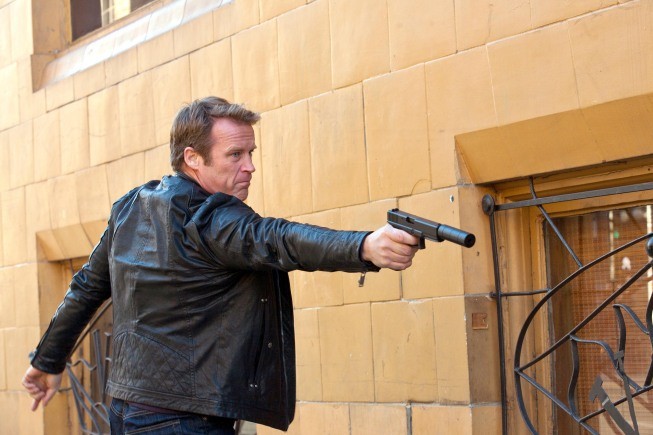 Target, which starred Mark Valley, Chi McBride and Jackie Earle Haley, had long been considered unsure to return, despite a massive revamp between its first and second seasons. Despite changing showrunners and adding two new cast members (Indira Varma and Janet Montgomery), its numbers still struggled and it was roundly named as one of three shows that could be axed by the network, after narrowly escaping cancellation last year.
The axe was not unexpected, particularly given that in addition to the changes, the show also endured numerous scheduling shifts for various reasons toward the end of its sophomore run.
FOX's official upfront announcement is Monday, May 16.
Are you disappointed with the cancellation? What will you miss most about Human Target?