'Human Barbie' Valeria Lukyanova Shares Selfies Without Her Crazy Makeup And Contact Lenses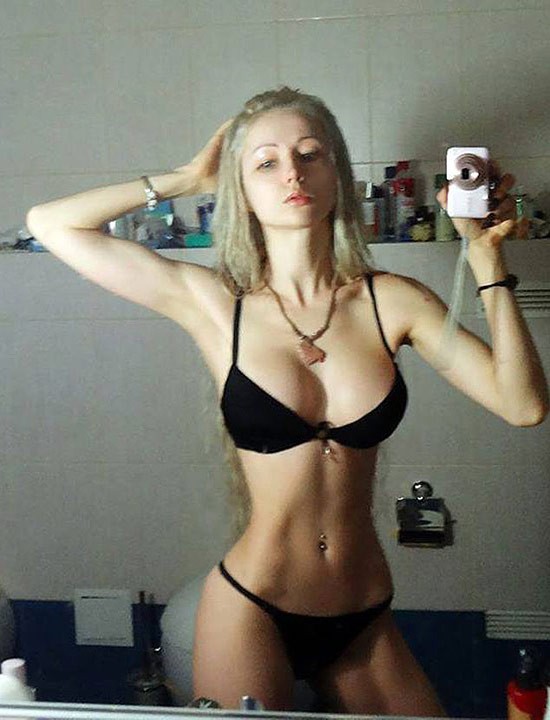 Ukrainian model Valeria Lukyanova, aka the "Human Barbie," shared a few images on her Facebook page showing what she looks like without all the makeup and the large contact lenses she uses to make herself look like her namesake doll.

The 28-year-old, who still has a freakishly small waist and ginormous breast implants, is actually a pretty girl beneath it all.

Unlike others, like Human Ken Justin Jedlica, most of Lukyanova's appearance is the real deal, save for her implants; while Jedlica has undergone almost 150 procedures to help turn him into the perfect man.

But while most of Valeria is real, she appears to have about as much between her own ears as one of the actual dolls she emulates.

She told the May issue of GQ magazine that people aren't naturally attractive anymore because of couples of mixed race and mixed ethnicity.

"Remember how many beautiful women there were in the 1950s and 1960s, without any surgery? And now, thanks to degeneration, we have this.

She's obviously never seen Rashida Jones or Derek Jeter before.