Hugh Jackman Sings 'Les Miserables' Song As Wolverine - Watch It!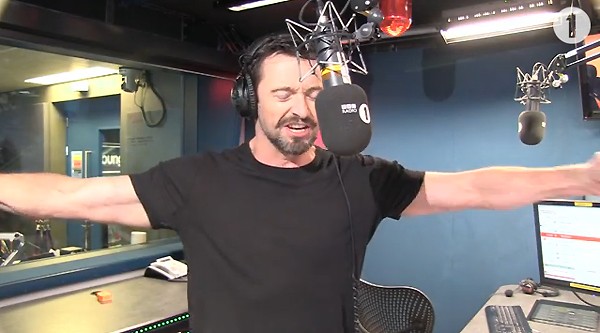 Hugh Jackman is a good sport. While appearing on BBC Radio 1's "The Matt Edmondson Show" he performed a spoof song from "Les Miserables" in character as the Marvel superhero Wolverine.
Jackman played Jean Valjean in the 2012 big-screen adaptation of the musical and stars in the upcoming "X Men: Days of Future Past."
The British DJ rewrote the lyrics to "Who Am I?" from "Les Mis," dubbing the track as part of "Wolverine The Musical."
 
Jackman happily goes along with the skit, singing the rewritten lyrics, which include, "Who am I?/Am I a superhero with some claws?/Or just an actor searching for applause?/Wolverine has all the fans, but what about me Hugh Jackman? Who am I?
 
"I play the wolf man, yes it's quite the task/In X Men: Days of Future Past/ I'm at the gym doing weights each day/Hugh has got to look buff they say."
Jackman had a lot of fun with the song but had a tough time pulling together the high notes at the very end. "Who am I?/I am Wolverine!" he sang as his voice cracked. "I haven't got it today," he confessed. "Too early," he laughed.