Hugh Jackman Shows Off His Shaved Head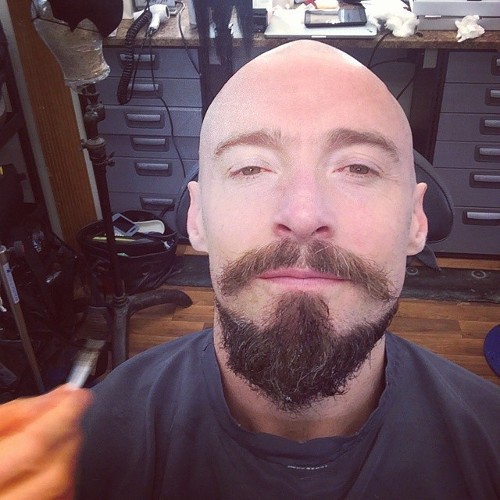 We hope you weren't attached to Hugh Jackman's hairdo – because it's not attached to him anymore.
Jackman uploaded a photo of himself with a shaved head and explained it was for an upcoming role. "Blackbeard is born. #PAN," the actor captioned the picture.
Pan is an upcoming 2015 film based on Peter Pan. As he mentioned, Jackman was cast as notorious pirate Blackbeard. Joining him is Garrett Hedlund as a young Captain Hook, Rooney Mara as Tiger Lily, and Amanda Seyfried as Mary. Newcomer Levi Miller will play Peter Pan and the film will be directed by Joe Wright, who worked on Pride & Prejudice, Atonement, and Hanna.
Other than his slightly conical head, we think Hugh can pull off the bald look. What do you think?