Hugh Jackman Says Gay Rumors 'Bug' His Wife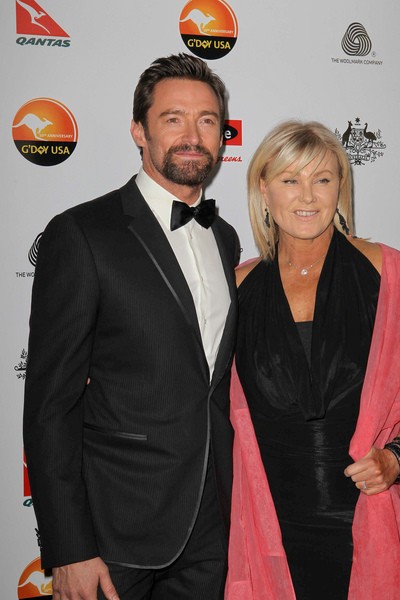 Hugh Jackman has had to deal with rumors that he was gay since his arrival in Hollywood, but he hasn't really discussed in depth them until now.
"Just recently, it bugs her," Jackman says of the rumors' toll on his wife, Deborra-Lee Furness. The couple have two adopted children after she suffered two miscarriages. He goes on to tell Hollywood Reporter, "She goes: 'It's big. It's everywhere!'"
His X-Men producer Lauren Shuler Donner chimed in, "I have seen him with Deborra since the beginning of their trip to Hollywood, and I've been on five movie sets with him and have never seen him stray, have never seen him eye anyone."
Jackman later shared the story of courting his wife, "She was very beautiful. She was unbelievably fun — this energy, this spirit — irrepressible. And she had a confidence in herself. I had a massive crush on her instantly."
Back in 2011, Furness said of the lignering rumors, "The line I heard was, 'Wolverine? Who would have thought?' Hugh and I don't pay much heed [to that]," she said. "It's kind of tragic that these people have nothing better to do than to gossip about people they don't know."