Hugh Jackman Reprimanded For Giving Theater Fans Score Of Baseball Game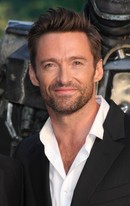 Baseball fan Hugh Jackman received a written reprimand from the director of his hit Broadway show 'The Boy From Oz' after dashing offstage to get the New York Yankees score for theatergoers.

The movie star had only just started previews for the musical when he chose to halt the show one night and let fans know if the Yankees had made it to the World Series.

He recalls, "It was game seven of the Yankees right before the World Series (sic). I was looking out into the audience and I could see all these guys thinking, 'Damn it! I said I'd take my wife to see 'The Boy From Oz' about Peter Allen and it's game seven!'

"So I said, 'I know what you're thinking; who's winning the baseball?' And the crowd goes mental and I could see all the guys wake up. I said, 'Let me find out for you boys.' So I literally ran offstage, into my dressing room and, being a baseball fan, I had it on TV.

"The stage manager is running after me: 'What the f**k are you doing?' I said, 'Hang on, let me get the score.' I ran back down and gave the audience the score."

But the sporting gesture didn't go down well with the show's director.

Jackman tells WENN, "I got a letter the next day from the director saying that it was completely unprofessional and wrong... I wrote back, 'You weren't there, man.'"