Hugh Jackman Receives Hollywood Walk Of Fame Star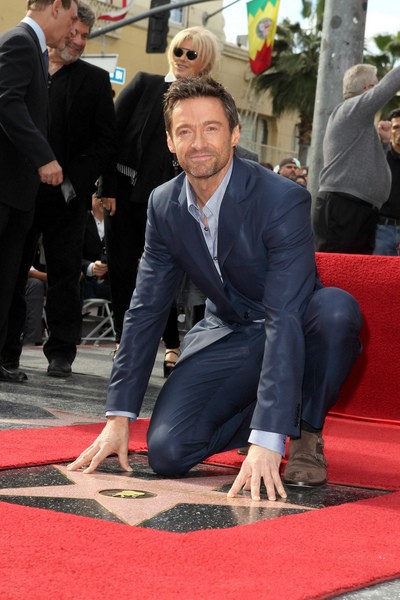 Just hours after landing a Golden Globes nomination for his role in "Les Miserables," Hugh Jackman unveiled his star on the Hollywood Walk of Fame.
The 2,487th star is located in front of Madame Tussaud's Hollywood, where a waxwork figure of Jackman as "X-Men" superhero Wolverine is on display.
The actor told EOnline.com, "It's kind of a surreal day. I'll probably always remember Thursday, December 13 and I think I'm either going straight from here to buy a lottery ticket or to a casino because it just feels like someone is looking down on me in a very nice way at this moment.
 
"I'm excited. The star is right here outside where I got to host the Oscars and if the movie gets nominated (for an Oscar), it'll be nice to get up there and show a little bit of the show to everybody."
Jackman joked about how he planned all along to secure the Hollywood honor: "It was about 29 years ago and I said, 'This is the way it's gonna work,' and I signed a deal - I won't tell you who it was with."
The actor also said it will be great for his kids: "Ten years from now when they're remembering all the things I did wrong, it's gonna save a fortune in therapy - they can come here, graffiti it, stomp on it, spill their soda on it, whatever."
Co-stars Anne Hathaway and Amanda Seyfried also attended the event. "Les Miserables" centers on frenchman Jean Valjean, who for decades has been hunted by a ruthless policeman after he breaks parole, and agrees to care for a factory worker's daughter. It opens in theaters on Dec. 25.