Hugh Jackman, Michael Fassbender, And James McAvoy Dance To 'Blurred Lines'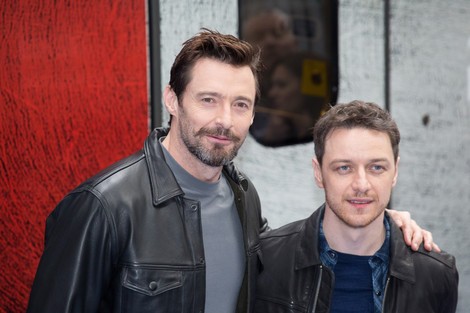 What do you do when you get a trip of Hollywood's hottest leading men? Have them dance to one of the hottest tunes!
Hugh Jackman, Michael Fassbender, and James McAvoy were the Graham Norton Show to promote their upcoming film X-Men: Days of Future Past. It was there they told a story explaining how difficult it was to get Michael to leave his trailer.
Hugh said, "Michael is one of those actors you have to coax out of the trailer. He'll wait in there for hours and hours.
"To get him out, there was only really one song. We used to get the sound guy to play it very loud in the studio just so he could get his mojo up. It was 'Blurred Lines.'"
Of course, Norton asked them to re-enact trying to rouse Fassbender out of his trailer. Check it out below.