Hugh Jackman & Jimmy Fallon Have A 'Water War' (Video)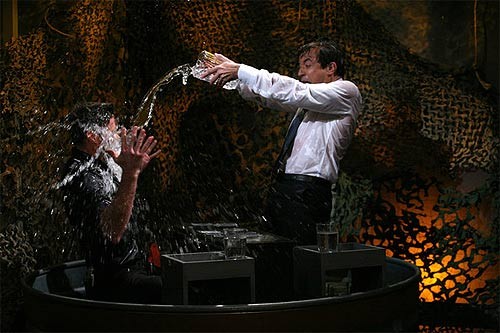 Hugh Jackman was drenched with water on TV on Thursday night as he played a card game with Jimmy Fallon.

The X-Men Origins: Wolverine star sat down for a chat on Late Night With Jimmy Fallon, and the pair played classic card game War, but changed the rules so the loser was splashed with water at every defeat.

Fallon told Jackman, "We are going to have a water war. Now, it's just like the card game War, but with water. So, if you lose a hand you get splashed in the face. We each have five cups of water. The first one to use all of his cups on the other guy wins and gets to water canon the loser... Lots of ways to get wet, but only one way to win."

The game saw both stars throwing glasses of water at each other, leaving the set soaking wet.