Hugh Jackman Has Cancerous Growth Removed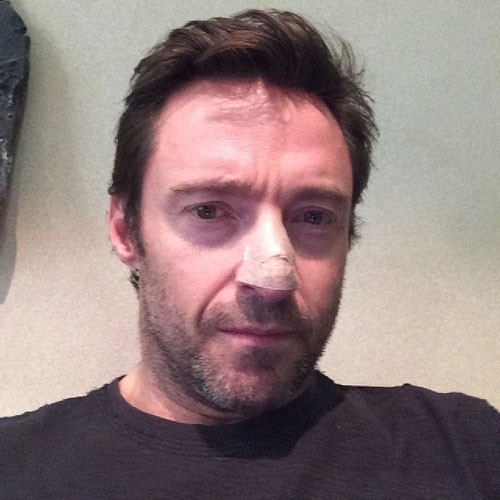 Hugh Jackman is sporting a big bandage on his nose, but it could've been much worse.
The Wolverine actor shared the above photo on Instagram with the message, "Deb said to get the mark on my nose checked. Boy, was she right! I had a basil [basal] cell carcinoma. Please don't be foolish like me. Get yourself checked. And USE sunscreen!!!
Basal cell carcinoma is a highly-treatable form of cancer caused by UV exposure, according to the Skin Cancer Foundation. While it can spread and disfigure skin, it rarely moves to other body parts and becomes life-threatening.
The SCF notes over 2.8 million cases of basal cell carcinoma are diagnosed in the United States, making it the most frequently occurring form of skin cancer. Despite the low chance of it being threatening to one's health, the foundation says it should be treated immediately.
We're just glad Hugh Jackman is alright and shares with him the sentiment that everyone should get checked if they believe they may have any form of cancer.