Hugh Hefner's Wife Crystal Harris Rocks A Polka Dot Bikini In Las Vegas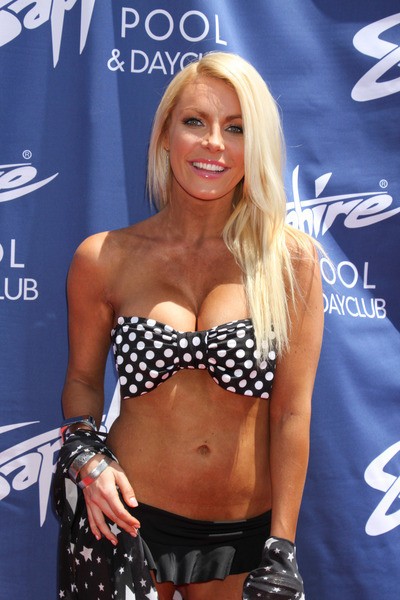 Crystal Harris showed off her ample curves at Sapphire Pool and Day Club in Las Vegas,  Nevada, over Memorial Day weekend.
The Playboy playmate wore a black and white strapless polka dot bikini with a star-studded cover up and various silver bangles on her wrists.
Harris is famous for dumping Playboy mogul Hugh Hefner shortly before their wedding in the summer of 2011. They wound up tying the knot on Dec. 31, 2012. The 86-year-old groom and his 26-year-old bride exchanged vows shortly before ringing in the new year.
In February, Harris auctioned off her wedding dress to raise money for a cancer charity in memory of the Playboy boss' late assistant, Mary O'Connor.
Check out more sexy photos of Crystal in Sin City....