Hugh Hefner's Fiancee Crystal Harris Caught Cheating?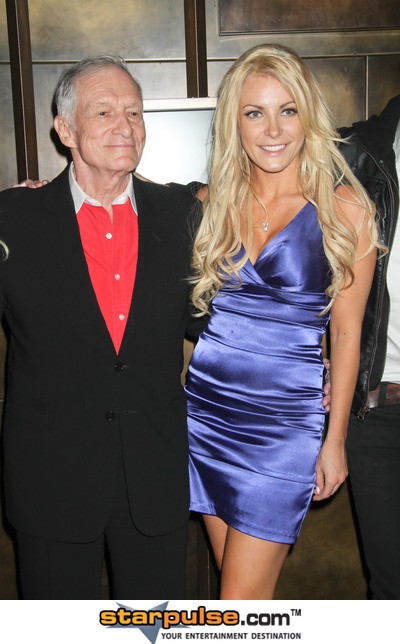 Playboy playmate Crystal Harris, who got engaged to Hugh Hefner this past December, is allegedly having an affair behind the media mogul's back - and rumor has it she's been caught in the act.

Harris, 24, has embarked on a music career, and record producer Jordan McGraw - the son of TV's Dr. Phil McGraw - has not only been working on Crystal's music, but he's been working on Crystal as well.

Sources tell Life & Style Magazine's 'Scene Queens' that the two have had something going for some time now.

"They've been sneaking around because Crystal is supposed to be happily engaged to Hef, and going out in public with Jordan would tarnish Hef and Crystal's relationship image," said the source.

The couple was spotted last week in Los Angeles, getting close at the Chateau Marmont, where McGraw apparently couldn't keep his hands off her. Sources also say that the couple is quite happy together as well - despite Crystal's upcoming nuptials with Hefner on June 18th.

A Playboy rep denies the story though, saying, "Crystal is very much in love with Hef."

Coincidentally, the record label McGraw works for recently let him go for dating female clients.

Could Harris and Hefner have an open relationship? We don't know; but all the pieces of this puzzle seem to fit together - what do you think? Leave us a comment below!