Hugh Hefner Isn't Dead, He's Just Planking (Photo)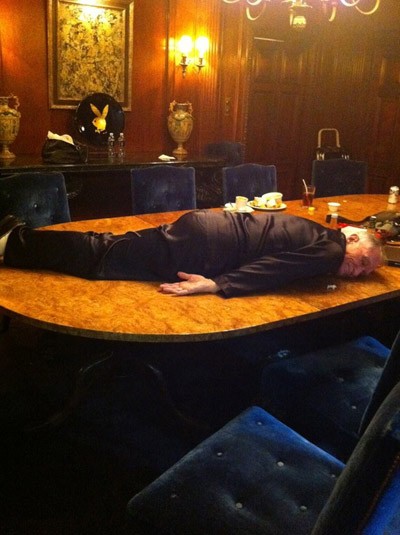 On Wednesday Hugh Hefner's latest squeeze Anna Sophia Berglund convinced the Playboy mogul to join the planking craze. Anna posted the pic on Twitter writing, "I got Hef to plank!"
Hugh also tweeted, "After the Uno game, Anna got me to plank on the dining room table."
Is it just us, or is this a little creepy (especially with those recent death rumors going around)?
A series based on Hugh's empire, "The Playboy Club" debuts Sept. 19 on NBC.  The show is courting controversy by critics for its link to the pornographic magazine.