Hugh Hefner Boots Shannon Twins From Playboy Mansion

Playboy mogul Hugh Hefner has ended his relationship with his twin girlfriends - because he was fed up with them dating other men.

The adult magazine publisher booted blonde sisters Karissa and Kristina Shannon out of his famed Playboy Mansion to devote more time to girlfriend Crystal Harris - but he allowed the pair to move into the nearby house for Playmates.

But the siblings, who have appeared on Hefner's The Girls Next Door reality show, have now left the Playboy grounds altogether after upsetting Hefner by going out on dates.

Karissa tells PopEater.com, "After a couple of weeks, Hef was getting a little bit upset about the boyfriends, so he wanted us to move out. We were not allowed to have boys in the house. That was the absolute number one rule - no boys allowed. That was one of the main reasons we moved out. But living there and being seen out with other guys, (Hugh) was tripping."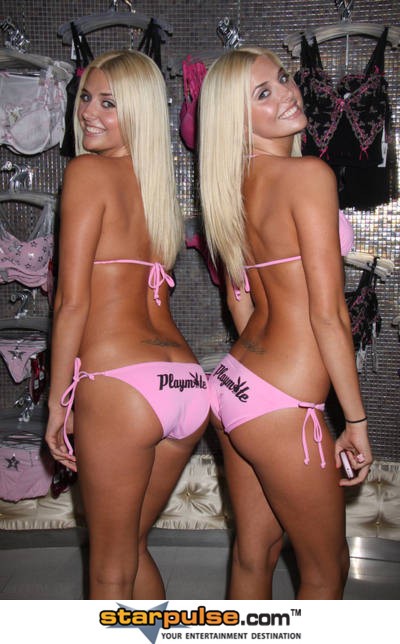 Click Here For More Karissa and Kristina Shannon Pictures