Hugh Hefner And Crystal Harris Marry On New Year's Eve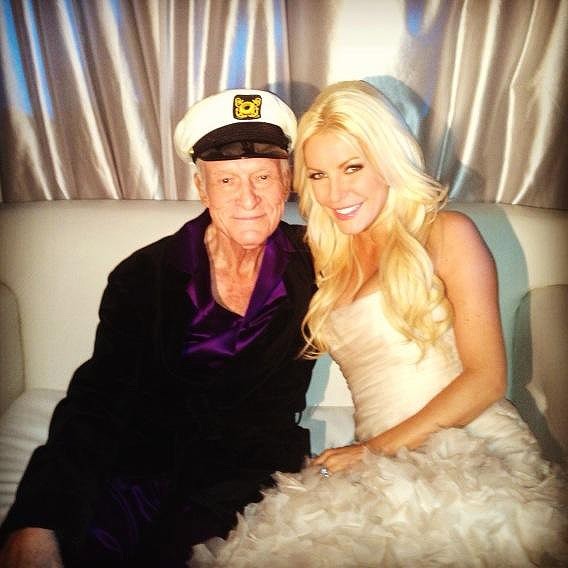 Hugh Hefner and Crystal Harris' second try at marriage has worked out -- the couple wed on Monday at the Playboy Mansion in Beverly Hills.

The 86-year-old groom and his 26-year-old bride exchanged vows shortly before ringing in the new year.

18 months ago Crystal and Hef were set to walk down the aisle, but the model-turned-lingerie store owner got cold feet and ended their relationship. The couple reunited this past May and became engaged early in December, announcing their New Year's Eve wedding plans.

This time the wedding went off without a hitch, and Crystal confirmed she was ready to go through with it this time on her Twitter page.

"Today is the day I become Mrs. Hugh Hefner. Feeling very happy, lucky, and blessed," she wrote.

The wedding was small and only a handful of family and friends attended. Hefner's son Cooper wasn't even there, he was away in London hosting the company's New Year's Eve party at the Playboy Club.

Harris shared a self-portrait of her "pale pink 'mermaid' dress" before the big event; and the couple tweeted their first photo as a married couple after the ceremony.

"Happy New Year from Mr. and Mrs. Hugh Hefner!" they wrote.

The marriage is the first for Harris and the third for Hefner; who was previously married to Mildred Williams from 1949 to 1959, and to Kimberley Conrad from 1989 to 2010.