Huge Fight Causes Katy Perry And Russell Brand To Spend Christmas Apart?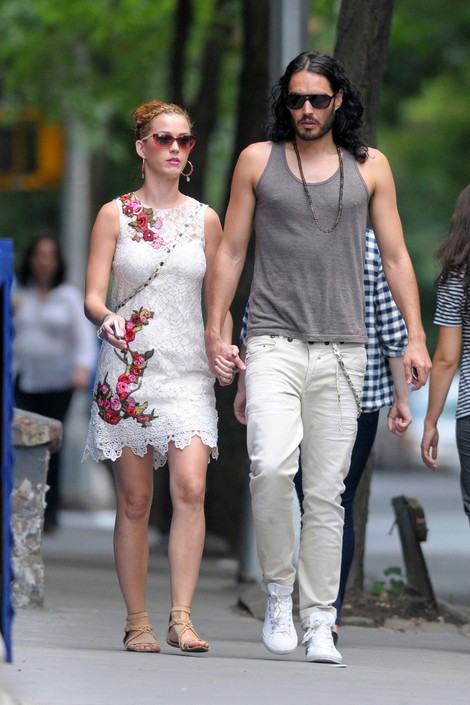 Despite appearing to be a happily married couple, Katy Perry and Russell Brand spent Christmas apart this year. What gives?
A source tells US Weekly that the pair had a huge fight that caused new plans. Apparently they were both to head over to England to spend time with Brand's parents, but a nasty spat had Katy flying to Hawaii alone. Perry was spotted in Kauai this weekend while Brand was in Coverack, Cornwall.
"They had a massive fight," an insider tells the magazine. "She was like, 'F&%$ you. I'm going to do my own thing.' Russell replied, 'Fine, f&%$ you too.'"
The split could just be a means to let cooler heads prevail. A source says, "The split may come soon, but they are both so dramatic and volatile, the relationship could become great again."
The couple also had to fight off divorce rumors earlier in November.