Howie D. Talks About His Solo Career And What it's Like Branching Out On His Own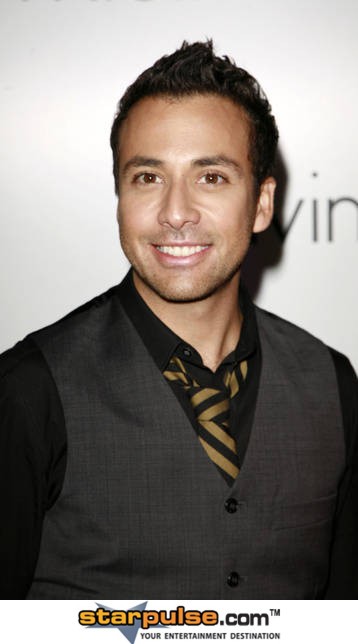 Howie D. is best known for being a part of one of the biggest boy bands in the world, Backstreet Boys. But he proves that he can make it on his own with his first solo album "Back to Me." Between touring with Backstreet Boys and New Kids on the Block and promoting his album, Howie took the time to sit down with us and talk about his solo career and what it was like branching out on his own.
Starpulse: Tell us about your newest album, "Back to Me," which was released in November.
Howie D.: I'm very excited actually; I was finally able to join my fellow band mates as being the fourth Backstreet Boy to come out with a solo project. It's been something that I have had in the works for about five years working on and off between working tours and recording with Backstreet Boys. But I was finally able to put it together this last year and a half- the final product, and I'm excited. It's a representation of where I am in my life right now; I've got a lot of positive energy and a lot of things going on between working with Backstreet Boys and New Kids on the Block and my solo stuff.  It reflects my music, there's a lot of up tempos, and probably about three fourths of the music has got an up tempo European pop vibe. But the ballads and mid tempos are still signature Backstreet Boys kind of sounding songs.
Starpulse: As you mentioned, you have been on tour with the Backstreet Boys and NKOTB, how has that been going?
Howie D.: It's been great! We are getting ready to go to Europe next and then we are going to Australia. It was a great run, we did 53 dates all across America and Canada. I admire those guys, you know we looked up to them, they were definitely the first boy band before us and there's a mutual respect on both sides for each other's work. It started from a small idea from us to get together with them at Radio City Music Hall for just a small show, singing a song together with them on stage to their fans requesting this and wanting this, so we put together a show and take people for a trip down memory lane for two hours.
Starpulse: What were the challenges that you faced breaking out into a solo career?
Howie D.: I'd say the biggest challenge was that this record was 100% me, everything from the start to the finish- the whole creative process. I've had a great team of management and people around me that have helped me kind of keep some ideas going but a lot of ideas originated from me and I had to be able to make clear decisions on the direction I wanted to go. I did a lot of writing; I co-wrote about three fourths of the record but also was able to pick up other writers out there, realizing that some of them may be able to say a song better than I can and not having an issue accepting that the song was from other people.  My first two singles are actually written by other people and two of my favorite songs on the record as well. But besides that the biggest difference working solo was going into the studio. Instead of having the guys' supports and saying "hey, I want a five minute break," it was all up to me. But it good, I enjoyed it. I loved the challenge and always knew I wanted to do a solo record, came from a solo background many years ago as well so it was nice being able to finally put my creative ideas on a CD.