Howard Stern Sues Sirius XM Radio Over Bonus Payments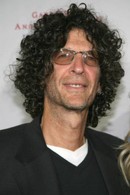 Howard Stern has filed suit against his bosses at Sirius XM radio network over allegations they have failed to pay him performance-based bonuses.
The shock jock has taken legal action alleging his employers have reneged on an agreement to hand over stock options if the company exceeded its subscriber estimates by two million or more listeners.
The legal papers, filed at the Supreme Court of the state of New York, state Stern's claim that the offer was made in 2004 and the company surpassed its targets in every year from 2006 to 2010 and was boosted by the merger of Sirius with rival XM.
The lawsuit reads, "When Sirius needed Stern, it promised him a share in any success that the company achieved. But now that Sirius has conquered its chief competitor and acquired more than 20 million subscribers, it has reneged on its commitment to Stern, unilaterally deciding that it has paid him enough."
Sirius XM bosses have now released a statement, insisting they are "surprised and disappointed" by the legal action. It reads, "He is a valued part of our company. We have met all of our obligations under the terms of our 2004 agreement with Howard, his agent and production company."
Stern signed a new contract with Sirius XM in December which will keep him on air until 2015. His previous contract with the company was estimated to be worth a massive $500 million.