Howard Stern Remembers His Mentor As 'America's Got Talent' Begins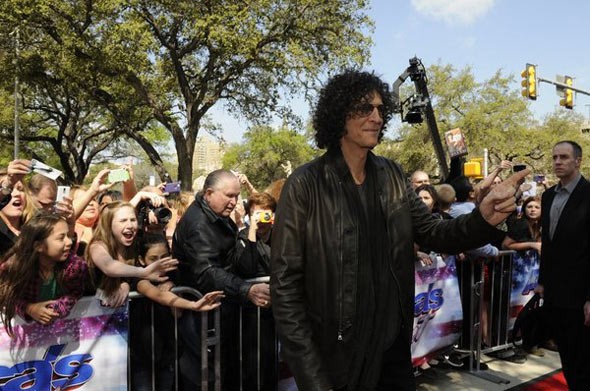 America's Got Talent premieres its latest season of competition this week, and judge Howard Stern returns to evaluate their performances. The reigning King of All Media himself, Stern knows how important mentorship is, and looks forward to offering his feedback this summer.
"I really value the idea that I could mentor someone," Stern said. "When they come before me, I think of my own career, how I had longevity and how I managed to keep things going. So when I looked at it, I said, 'You know, I could say to a young guy or young woman, "You could really make it if you did this, this and this." I mean really offer up something out of my mind that might contribute to their act. I could be somewhat responsible for somebody becoming a superstar and I love that. That really turns me on about this show."
Even Stern didn't get where he is by himself. He recalled a teacher who gave him the push he needed. "I had a wonderful professor in college and this guy at Boston University turned to me and said, 'You know what? You're a really great writer. You can write.' No teacher had ever taken an interest in me ever before. No adult had ever really looked at me that way and I'm forever grateful to the guy."
When Stern joined AGT people expected him to hijack the show with his own shenanigans. He proved himself a team player and had strong words for his doubters.
"People are morons. I do my radio show, that's one thing. I joined America's Got Talent, I adore the show, I love it and all I wanted to do was judge. I didn't want to come in and make it my show. That would've been obnoxious. It's really about the talent. The talent is the thing and finding a superstar is the thing. That I like, and I like giving constructive criticism and advice to people who want to make it in show business."
America's Got Talent season eight begins Tuesday on NBC.