How To Pamper Your Pout Like 'Revenge' Star Ashley Madekwe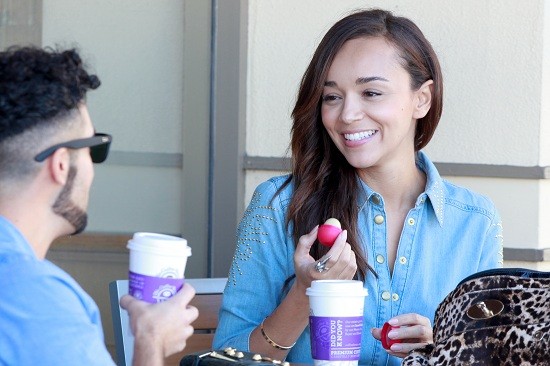 When you get to kiss one of the hottest studs on TV (cough cough Josh Bowman aka "Daniel Grayson"), you definitely have to make sure your pout is in perfect pecking condition. So, it is no surprise "Revenge" actress Ashley Madekwe was spotted applying her eos Pomegranate Raspberry Lip Balm while on a coffee break with a friend in Los Angeles. 
eos Smooth Sphere Lip Balm's newest flavor is 95% organic, 100% natural, and paraben and petrolatum free and is even packed with antioxidant-rich vitamin E, soothing shea butter and jojoba oil to keep your lips moist, soft and sensationally smooth.
Twist off top. Pucker up. Smooth on. Smile. Oh, and it doesn't hurt to have a cute boy too!
$2.99 available at Target