How To Achieve Sandra Bullock's Oscar Ponytail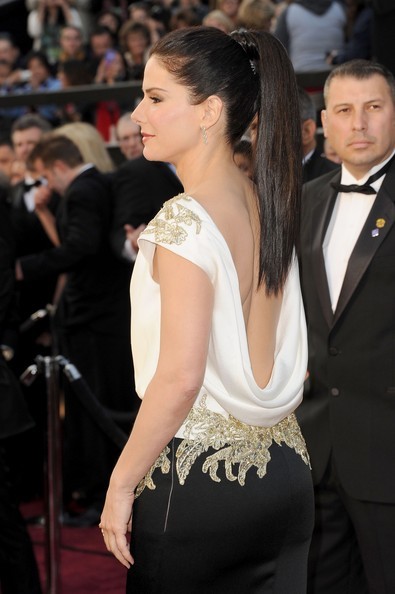 Hairstylist David Babaii created Sandra Bullock's "Pony Style" for the 84th Annual Academy Awards. His inspiration was showcasing Sandra's long, shiny, and natural mocha brown hair. To achieve the same deep chocolate shade, David suggests using professional hair color by IT&LY HAIRFASHION'S Colorly 20/20 Mocha Series.
To style, he began with IT&LY Pure Water Drops which was applied to gently towel dried hair for added shine. Next, he divided the hair into 4 sections (top, sides and nape) to ensure proper drying, smoothing each section perfectly straight. David used the nozzle attachment to control airflow along with a medium paddle brush to create this sleek straight finish.
To achieve the perfect pony, David lightly sprayed her hair with IT&LY HAIRFASHION'S Pure Definition Hairspray and started smoothing and lifting the hair into a high ponytail. This provides extra control and a frizz free shine.
According to David, "Use additional hairspray if needed, to ensure a sleek finish. I love Pure Definition Hairspray because it is light and a great working spray yet has fabulous memory hold".
To secure, he used a coated band, wrapping a small section of the ponytail around the band several times and securing with a few bobby pins. Next, he added a combination of the Pure Water Drops and Pure Definition Hairspray to the palms of his hands and slid down the ponytail for additional shine and sleekness. To finish, he added a small decorative pin to the side.