How The Mighty Have Fallen: The Downfall Of Shia La Beouf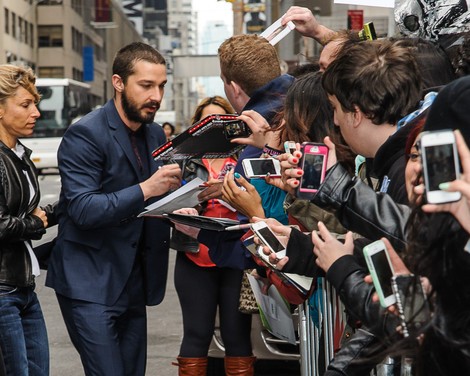 Once one of the most promising actors of his generation, likened to Tom Hanks, Shia La Beouf has ridden to the heights of Hollywood fame and today, to its lowest points. How could a young man who once had it all, have fallen so far, so fast? With La Beouf now entering rehab and hopefully moving on to a more positive phase of his life, a timeline of events that led him to this point in his life reads like a road map of excess and issues. Starting from 2007 until today, La Beouf seems to be interested more in making a name for himself as a disturbed young man rather then the promising young actor he once was.
The Transformers Trilogy, 2007-2011
Although a name in Hollywood, when La Beouf was pegged to star in the "Transformers" trilogy, it moved him into an entirely different realm in the business. La Beouf was now an action movie star. He also found time to snuggle up next to co-star Megan Fox, even though she was in a committed relationship with Brian Austin Green.
But While All That Movie Magic Was Happening...
2007  Shia was arrested after refusing to leave a Walgreens while intoxicated.
2008  The actor was involved in a car accident, crushing his hand. He was arrested for DUI after admittedly doing shots of whiskey prior to getting behind the wheel. In an interview, La Beouf said, "I got hit. He flipped my truck, and he shoveled it on my hand. And my fingers are in the street… they're off, they're under the truck door, man."
2011 While shooting a film, Shia found himself in the middle of a bar brawl in Vancouver.
2013 La Beouf was accused of plagiarizing a comic book by Daniel Clowes called Justin M. Damiano. He then made a joke of the accusations by once again plagiarizing famous apologies.