How Scarlett Johansson Made 'Boy Soup' Out Of 'The Avengers'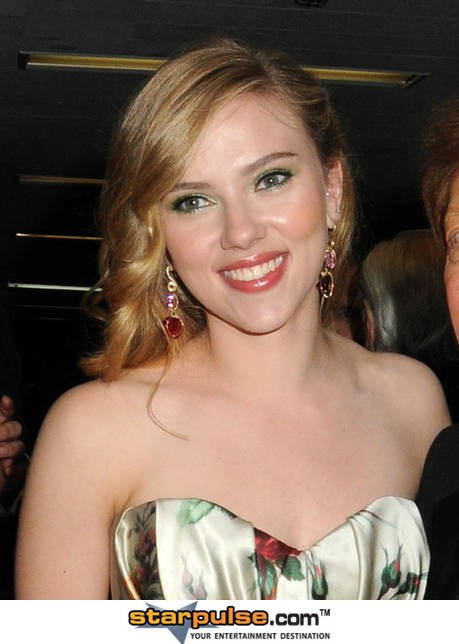 The Avengers is a comic book fanboy's dream of every Marvel superhero together in one movie. They've got Iron Man, Thor, Captain America and The Hulk, but the lone woman on the team made the biggest impression on the boys. At a press conference, The Avengres actors reassembled, an Scarlett Johansson kept coming up in their anecdotes.
"I just remember coming into someone's place with a group of half naked stunt men in a hot tub," joked Mark Ruffalo (Hulk). "Scarlett Johansson standing over them with a giant ladle, making boy soup."
Johansson first appeared in the Marvel universe in Iron Man 2 as Natasha Romanoff, aka the crime fighter Black Widow. In The Avengers, she and Hawkeye (Jeremy Renner) share some flirtatious fighting.
"Scarlett and I, we beat each other up pretty good," Renner said. "You know, that's fun.  I love getting beaten up by Scarlett.  Wouldn't you?"
Behind the scenes, the gang would hang out playing video games like Dance Dance Revolution. Tom Hiddleston, who plays the villain Loki, said he got along really well with Scar-Jo dancing to Michael Jackson tunes. "Scarlett and I will always have Billy Jean," Hiddleston reminisced.
In charge of all the Avengers was Samuel L. Jackson as Nick Fury, agent of S.H.I.E.L.D. Out of all the superheroes, Johansson was his favorite, hands down. "I want to be Scarlett," Jackson joked. "I just want to be that cute for like 15 minutes."
The Avengers opens Friday.