How 'Outlander' Is Making Its Way To TV Screens In 2014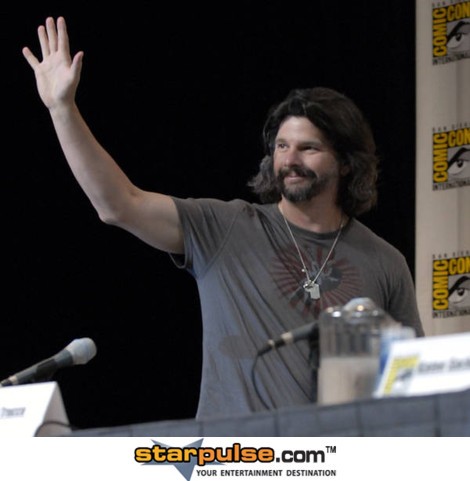 After a seven-book series that has sold more than 20 million copies, a TV series based on the Outlander series is currently filming and will premiere on Starz in 2014.
The series adaptation for Outlander will be written by Ronald D. Moore, best known for his work on Battlestar Galactica. Diana Gabaldon, who wrote the series, is heavily involved and even took questions from press at New York Comic Con last month with Moore at her side.
The eighth installment of the Outlander series is slated to be released this fall. The series, if you've never read it, "spans the genres of romance, science fiction, history and adventure in one grandiose tale," according to a Starz press release.
"It follows the story of Claire Randall, a married combat nurse from 1945 who is mysteriously swept back in time to 1743, where she is immediately thrown into an unknown world where her life is threatened. When she is forced to marry Jamie Fraser, a chivalrous and romantic young Scottish warrior, a passionate affair is ignited that tears Claire's heart between two vastly different men in two irreconcilable lives."
Here's a portion of the round table interviews with Gabaldon and Moore from New York Comic Con last month. (Unfortunately, a camcorder malfunction prevented us from capturing all of it.)