'How I Met Your Mother': The Legend Is Complete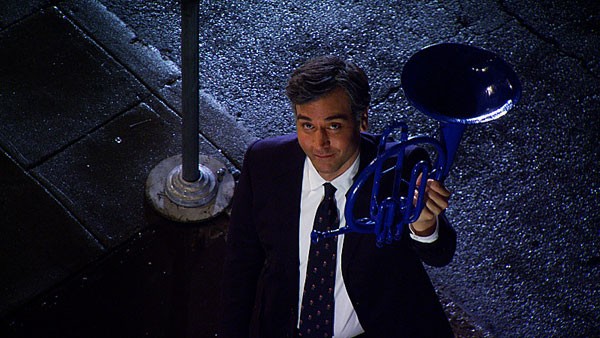 How I Met Your Mother aired for a final time Monday night.  I have said many times that HIMYM was in many ways a victim of its own success.  The first two seasons of the show are amongst the best in sitcom history.  The show thrived in a traditionally tough timeslot, and became the mainstay of the CBS comedy Monday lineup. Creators Craig Thomas and Carter Bays realized that they were basically going to have the slot as long as they wanted.  They had written a story that had a clearly defined beginning and end, but they now needed a ton of filler to bridge the gap.  When CBS lured the cast and creators back for a ninth season, the story got stretched out even more.  The entire final season consisted of the weekend of Barney and Robin's wedding, and has at times been a chore to watch.  Die-hard fans kept the faith that Craig and Carter's long planned ending to the story would be everything they hoped.  They did not disappoint.  It was, in a word, legendary.
It was long speculated that the final moment of the series would be meeting the mother.  That changed when we all saw the mother for the first time in the season eight finale.  Throughout this season, we have gotten to meet her and fall in love with her before Ted ever did.  In the beginning of the finale, we see Ted get his first glimpse of her playing bass for the wedding band.  Barney says that they should play, "Have you met Ted?" with her, but Ted insists that he has to catch a train to prepare for his move to Chicago.  The gang has a teary good bye, and Ted heads to the train station.  Bad weather delays the train over 45 minutes, just long enough for the bass player to show up on the platform.
While Ted debates with the old lady next to him on the bench whether he should go talk to her, we get a glimpse into the gang's future.  Three years down the road, Barney and Robin have hit a rough patch.  The constant travel to report world news put a strain on the relationship, and they decided to get a divorce.  They act like it won't change anything, but of course it inevitably will.  At another Halloween party on the roof, Robin is overwhelmed when she sees how cute Ted and the mother are together.  She admits to Lily that it is tough for her to hang out with a gang that includes a married couple with a third kid on the way, her ex-husband, and the man she maybe should have married.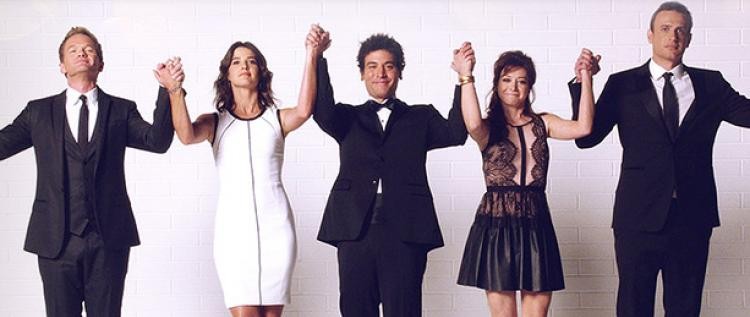 Looking further into the future, the gang is meeting up at MacLaren's after not seeing eachother for a while.  Marshall breaks the news that he was offered a Judgeship in Queens.  The gang celebrates like they did back in the day.  When Lily asks Barney if he's ever going to grow up, he says that this is who he is.  If it wasn't going to happen with Robin, then he wasn't ever going to settle down.  The next time the gang meets up at Robots vs. Wrestlers, Barney begins to tell a familiar story of his conquests, when he drops the bomb that he had gotten one of them pregnant.  Barney Stinson was going to be a dad.
Ted finally tells us the story of how he eventually got the courage to get up from the bench at the Farhampton train station that fateful Sunday night.  She invites him under her yellow umbrella, the one that Ted had picked up from the St. Patrick's Day party years before.  When Ted dated her old roommate Cindy, he left it at their apartment.  They both say that it has their initials on it, Ted Mosby, and Tracy McConnell.  The mother finally has a name, Tracy. 
The scene shifts back to Ted talking to his children.  This segment was taped with Lyndsy Fonseca and David Henrie over nine years ago.  They were paid handsomely to sign agreements to keep the ending of the show a secret.  His daughter chimes in that she knows why he told this story.  Ted claims that it was a story about their mother, whom she mentions has been dead for six years now, but it was really a story about Robin.  Ted was telling them that he was in love with Robin, and trying to find a way to ask them if it would be ok to ask her out.  The children say that they love "Aunt Robin," and that he should call her.  Of course, Ted Mosby can't just call her, he has to do something bigger than that.  Ted shows up outside Robin's window with the blue French horn, and she smiles.
This was the story that Craig and Carter had set out to tell, a story that begins and ends with Robin.  This will certainly go down as one of the greatest finales in television history.  It perfectly ties together every loose end and solves every problem anyone had with the show.  Many long time fans of the show were unsatisfied with the Robin-Barney relationship.  Everyone deep down wanted Ted to end up with Robin, but had resigned to the fact that he could not.  Well, it turns out he can. 
The legend is complete.