'Housewives' Star Kelly Bensimon Frolicks In A Sports Bra & Shorts In Miami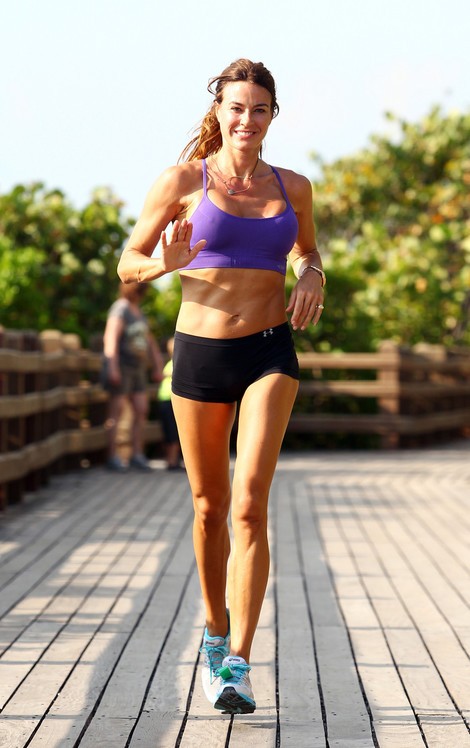 We spotted former "Real Housewives of New York City" star Kelly Bensimon going for an early morning run on the boardwalk in Miami, Fla., today. The reality star also jumped in the ocean to cool down before heading inside her hotel.
Kelly is in Miami promoting her new diet book "I Can Make You Hot." Judging from these photos, she's got the body to back up the book! Her tome provides "energizing health tips and a delicious eating plan to promote optimum nutrition and all-around good fitness."
In January, Kelly put her Hamptons Estate on the market for $12 million but has since chopped the listing price to $8 million. The mansion has five bedrooms and is over 5,800 square feet.
See more photos of Kelly in Miami...