'House's' Thirteen Previews The Rest Of The Season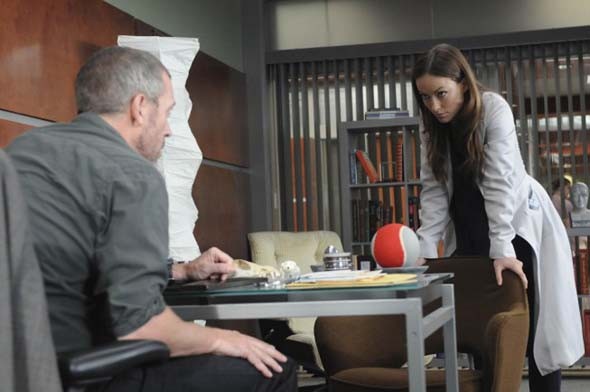 House
fans can look forward to more ball busting manipulative shenanigans from their favorite cantankerous doctor.
Olivia Wilde
, who plays the show's Thirteen, couldn't even decide which upcoming episode is the craziest. We talked to her at the Fox party as part of the Television Critics Association winter press tour.
"I think it's just a fantastic season," she said. "I'm trying to think of specific crazy things because every episode is crazy."
Dr. House himself may be in charge of the asylum, for a week at least. "
Hugh Laurie
is directing an episode which we're about to start shooting," Wilde revealed. "That's really exciting. A lot of really fun episodes with great guest stars."
Those following along week to week have enjoyed the juicy drama of Thirteen's relationship with Foreman (
Omar Epps
). Having dated, Foreman blew it when he was briefly put in charge of the doctors. Now they try to work together as if nothing's wrong, and nobody enjoys that more than Dr. House.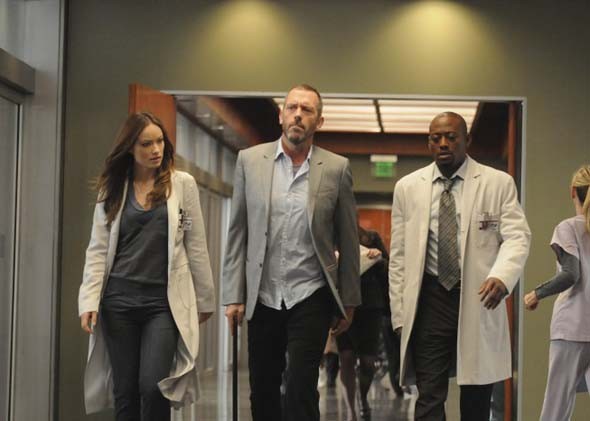 House (Hugh Laurie, C), Foreman (Omar Epps, R) and Thirteen (Olivia Wilde, L) discuss possible treatments for their patient in the HOUSE episode "Remorse" airing Monday, Jan. 25 © 2010 Fox Broadcasting Co. Cr: Mike Yarish/FOX
"I think anyone who's ever tried to date someone they work with has experienced those awkward moments. You're trying to be strong and tough but you can't deny that it's really awkward that the people you probably still have feelings for is sitting across from you and at times competing with you and at other times in Foreman and Thirteen's specific situation, one person will be higher up on the ladder than the other, then that becomes it's own sort of awkwardness. So it's fun to play those moments because I think everyone can relate to them."
Even with a weekly recurring role on House, Wilde has managed to develop a film career too. She most recently played a princess in
Year One
and stars in the big budget sequel
Tron Legacy
out later this year.
"I work extremely hard and I think if you're willing to put the work in, you can make anything happen. I just had a movie open in New York that was really wonderful that I shot on the weekends when I wasn't doing House. So as long as you're willing to not sleep, you can get anything done. It's really exciting to be able to develop my film career at the same time as being on a great show."
House returns January 25 on Fox.
Story/Interview by
Fred Topel
Starpulse contributing writer
(Starpulse in Hollywood)
: Every week, Hollywood's biggest stars are meeting in the hot spots and Starpulse is there.