Housekeeper Claims Angelina Jolie Cheated; Rubber Sheets Involved

A former housekeeper at the Waldorf-Astoria in New York told
In Touch Weekly
she saw what looked like the "aftermath of passion" in a room rented by
Angelina Jolie
.
Angie and
Brad Pitt
have been the center of break-up rumors ever since the U.K. publication News of the World claimed the couple, who is not married, hired divorce lawyers to help them divide up their assets.
The hotel employee, Anna Kowlaski, told In Touch that Angelina had a fling with one of the dialect coaches she worked with on the set of her upcoming film
Salt
.
Kowlaski claims she was shocked by what she saw after one of Angie's late-night meetings. The housekeeper claims the hotel room was a "disaster." There was water all over the bathroom, several empty vodka bottles, dozens of orchids strewn across the room, and black rubber sheets and sex toys on the bed.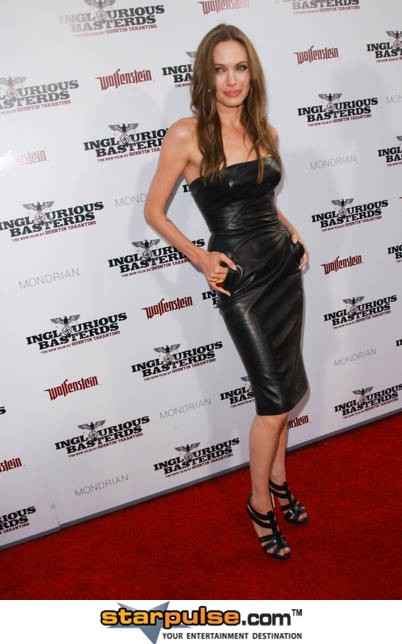 Image © PR Photos