'House' Recap: 'Locked In'

One of the ways that "
House
" becomes more than just your average procedural is how, occasionally, the writers and directors like to be more surreal and artistic. Occasionally it does not work, but on the most part these episodes are a wide success and praised. The car crash last season with Amber's death is an example, or the second season with House being shot. This week's episode "Locked In" is about perspective and how people make their own prisons, and it guest stars
Mos Def
as the patient of the week. It is also somewhat based off the excellent movie
The Diving Bell and the Butterfly
.
The episode is mostly filmed from the point of view of Mos Def, who is thought to be brain dead after an accident. He listens in horror as his doctor talks about taking his organs, and then hears a raspy sarcastic voice tell them he is still alive. House had an accident on his way to an unknown location and is in the hospital long enough to save Mos Def from a grisly fate. The numbers come in to talk with House, and they eventually get him moved back to their hospital. The episode is seen from his point of view and his opinions of the doctors, which mostly include them ignoring him completely and being selfish, callous, and in Foreman's case very boring. He does like Taub, however.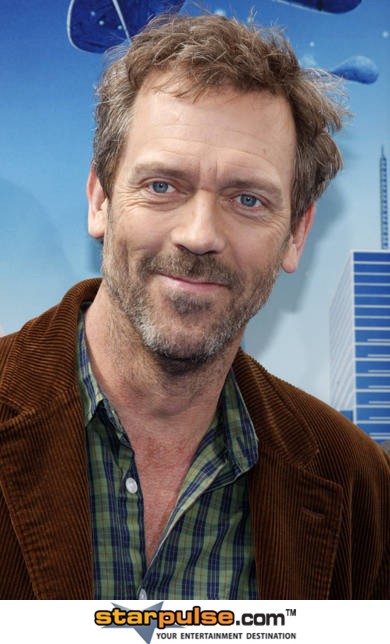 Taub is in a bad place since last week he tried to quit, and House is making him pay for it. When a brain surgery goes wrong on Mos Def, he is no longer able to communicate with the team through blinking, which was previously working for yes and no answers. It is Taub who comes up with the answer to hook up a computer to the patient and by concentrating, Mos Def can make the cursor move. It is not enough for House to forgive Taub. Meanwhile Wilson is desperately trying to figure out why House was in New York to get in the accident in the first place, and House lies about seeing Foreman's brother, then finding Wilson's new girlfriend, but none of it is true.
They learn more about the patient and how he was lying to his wife about going away to St. Louis. It is not the typical suspicion - an affair - but rather that money is getting tight and he was trying to do part time work for the family. She is upset, but seriously honey, his big dark secret could be a lot worse! It is Foreman's whining about Thirteen not wearing his bracelet that brings the real answer to the surface, and Kutner is the one who figures it out. It involves rat urine and infection. Ewwww. The important thing is that Mos Def is alive and thinks House was sent by an angel, despite the entire episode having House treat him like a lab rat.
The episode mostly changed from either a weird 'locked in' point of view from the patient, or the typical shooting style, or occasionally the patient would imagine being on a beach talking with House directly. It was interesting and beautifully shot, with everyone looking their best even in the odd fishbowl patient eye. All characters had their role, and Kutner saved Taub by letting him take the credit for the final diagnosis. House knows it is a lie, but he allows it to slide, and then congratulates Kutner on the diagnosis. He really does seem to be the best diagnostic doctor of the bunch, even if his sunny personality does not rate as interesting to the writers as Thirteen's annoying relationship or Taub's infidelity. Overall one of the best episodes of this season, and perhaps even of the show! Keep thinking outside of the box, "House" writers.
"House" is on FOX Monday nights at 8 pm EST.
House cast:
Hugh Laurie
/
Lisa Edelstein
/
Omar Epps
/
Robert Sean Leonard
/
Jennifer Morrison
/
Jesse Spencer
/
Peter Jacobson
/
Kal Penn
/
Anne Dudek
/
Olivia Wilde
/
Edi Gathegi
Story by
Chelsea 'Dee' Doyle
Starpulse contributing writer