House Concerts: The Wave Of The Future?
It had been a while since I'd been to a concert.  I've never been one for huge venues; rather than see U2 at the Xcel Energy Center, I've gravitated toward seeing Ingrid Michaelson at the Pantages or The Swell Season at the Orpheum.
But I'd never been to a concert in a stranger's living room.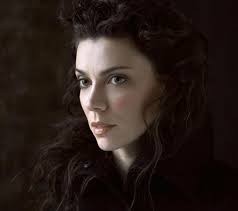 Let me explain. It's becoming more and more popular for up-and-coming artists to perform relatively inexpensive concerts in people's homes to gain exposure. Case in point: Susan Enan, a lovely British Songbird who prefers sitting at a keyboard next to a window air conditioning unit in a decades-old St. Paul abode than under sweltering lights on an uninviting blank stage.  If not St. Paul, Togo would probably have sufficed.  It's all about the intimacy of the experience.
It all started in Nashville early last year.  While on vacation there, Enan posted on Facebook asking if anyone would be interested in hosting her performance.  According to her website, the response was overwhelming.  She decided it would be fun to see if she could tour the world, house-hopping, meeting trustworthy locals and performing to tiny crowds.  It was not a new idea; the website www.houseconcerts.com had been around since 1997, coordinating hosts and performances.  But Enan wanted to try something new for herself.

Months later, on a humid evening in St. Paul last summer, we arrived at the home of a young Twin Cities couple for Enan's performance.  The scribbled note taped to the screen door read, "Susan Enan Concert Here!  Door – 7:30, Show – 8:15."  Shoes were placed neatly on mats on the screened-in porch.  Guests chatted quietly.

Everyone sat around in the living room, which had clearly been recently adorned with stray chairs.  Small children's toys peaked out from under the couch.  Her audience of 20 or so surrounded her keyboard, drinking wine and nibbling on cookies while the family's dog worked the room, giving friendly sniffs and hoping for a friendly pat. As local fans united and shot the breeze, the couple's young daughter looked in from the kitchen, amazed at the action in her own living room.
Throughout her set, Enan invited thoughtful banter and shared amusing tidbits of her songwriting process. She politely pretended not to notice a couple performing conspicuously gratuitous backrubs. She remembered my brother – who told me about the concert and came with me – from a house concert in Salt Lake City months earlier, even calling him by name.  While performing, she had a soft voice that sounded almost manufactured because it's so pretty. She's Sarah McLachlan mixed with Imogen Heap, with an alluring British sensibility.

She took requests, but stuck closely to what's on her newest album, titled Plainsong, which features lots of hauntingly mellow numbers. My favorite: the gorgeous and abstract "Bring on the Wonder," which features lyrics like 'I can't see the stars anymore living here / Let's go to the hills where the outlines are clear / Bring on the wonder, bring on the song / I pushed you down deep in my soul for too long."  (McLachlan released a new version of the song on her most recent album, Laws of Illusion.)  Enan also fielded questions, and although she had a coyness about her, she seemed to take her art very seriously.  She sat statuesque at the keys of her piano – or guitar - her eyes closed and flickering in the midst of her songs.
She chatted with us over a glass of scotch when her set was done, inquiring about the hosting couple's young baby, resting her drink on the bannister as they ran up and down the steep staircase in the hall. She revealed she was about to travel cross-country, giving more house concerts on her way home to Brooklyn. She patiently labored over a chatty fan's questions, and she autographed our CD cover without batting an eye.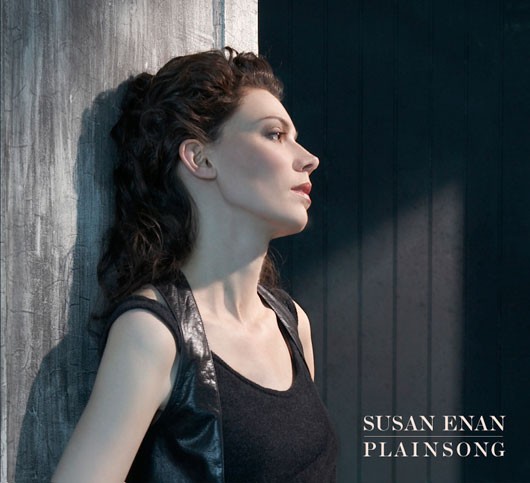 Next on her tour was Dubuque, Iowa – also along the Mighty Mississippi – in her 20th house concert on her American tour.  Her video blog revealed she was genuinely interested in the history of this middling Iowa city; she even climbed aboard a cable car to reach the top of a historic hill to gaze at the view of three states that lay before her along the river.
Enan's video blog also detailed her experiences spending July 4th in Kansas, driving along Interstate 80 in the county's mid-section, getting stuck in traffic in Chicago and milking cows in Ohio.  Her blog clearly focused on her experiences with people and cultures rather than just her music.  It's clear she's not just in this for marketing and exposure.  She has learned a new way of life.  If it weren't the opposite of her laid-back style, she could have a reality show.  But she's more PBS than MTV.
This year, Enan continued her house concert tour.  She was in her native England before Christmas, posting pictures on Facebook of pastoral landscapes and sheep-adorned countryside, prior to returning to New York.  Up next: house concerts in Australia starting in mid-February.  She'll then return to Europe for a Spring tour.
What about you? Keep your eyes peeled for house concerts given by musicians with as much talent as Enan. You'll get way more bang for your buck than seeing anything at Xcel or First Ave. And you might just get a free cookie.  For more information on hosting house concerts, you can visit www.houseconcerts.com.  If you would like to host Enan specifically, you can visit her website at www.susanenan.com, or email bringonthesong@susanenan.com. 
With any luck, she will be back in St. Paul – or perhaps Togo – before too long.  But even if she isn't, try out a house concert with an up-and-coming musician near you.  The experience is akin to sitting in the first or second row of a black box theatre.  The intimacy and closeness is exciting and unusual.  With no disrespect to Bono, it's much more exhilarating than sitting in the 486th row, waiting for your eardrums to shatter.  It's real.