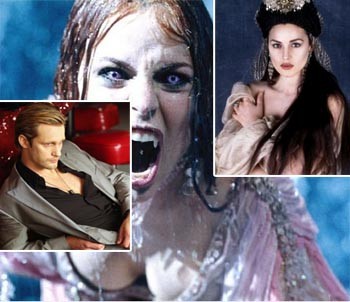 Forget werewolves and witches, vampires have taken a bite out of pop culture and they're not going down without a fight. From films to fashion, gorgeous bloodsuckers are everywhere and causing a major heat wave as the biggest trend of 2009.
Twilight
may have caused thousands of teenagers to join Team Edward, but these seductive creatures have been captivating audiences for decades.
What's not to love about them? They're forever young, enchanting, seemingly unattainable, sometimes romantic, and always amazing in the sack. Some are tortured, while others just enjoy a good bloodbath. Fortunately for us, some of the sexiest and deadliest vampires have drawn our thirst on the big screen. Whether it's Hollywood's most beautiful man channeling a 16th century killer or a Latin bombshell taking it all off for a human sangria, everyone wants to reveal their fangs and otherworldly beauty that makes supermodels look dead in comparison.
We've conducted a poll among readers and watched numerous films and TV shows to discover who are really the kings and queens of the damned. Check out who made the cut as the top hottest vampires: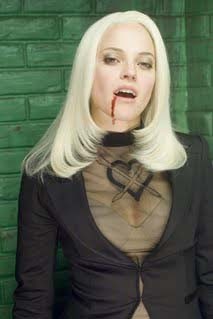 Chase in Blade
While some audiences mostly remember the 1998 movie for its battle between vampire hybrid Blade (
Wesley Snipes
) and his arch enemy Deacon Frost (
Stephen Dorff
), others recognize it for blonde beauty Chase (Jessica Gower), a bewitching siren who uses her feminine wilds to satisfy her hunger. She resembles a golden-era Hollywood actress who just happens to have a thing for dramatic cloaks and leather trench coats. We want to hate her for being so cruel, but one kiss from her cold, crimson lips can set any mind at ease…before she strikes with no remorse. Chase is drop-dead gorgeous and sadly, she's often overlooked as the ideal vamp fatale. She'll steal your innocence and do whatever it takes to get her way, but Chase is also the reason why you'll wish her clan does win in the end.
Stefan Salvatore in "The Vampire Diaries"
What's a girl to do when she has two tantalizing brothers after her, especially if they happen to be vampires? Damon Salvatore (
Ian Somerhalder
) of the WB series "The Vampire Diaries" is one fine fella, but it's the younger Stefan (
Paul Wesley
) that causes us to break our necks. He's not only adorable, but he's the kind of guy who can sweep any lucky gal off her feet. He's also the Armani model of the vampire universe and pretty easy on the eyes. All Salvatore has to do is stare and we'll forget to breathe. He's a girl's fantasy come to life, which is why many viewers would joyously take the chance to spend eternity with him. If you haven't given in to the vampire craze, Salvatore will easily change your mind. Dawson, who?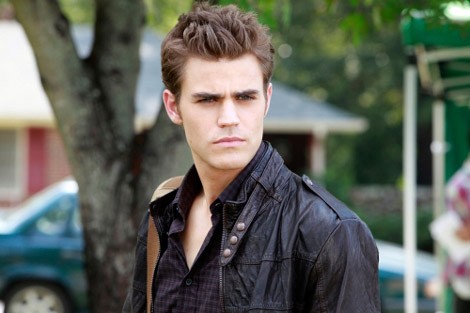 Paul Wesley © The CW Network, LLC.
The Vampire in Paris, je t'aime
This wicked mistress has no name, but not even an innocent tourist (
Elijah Wood
) can overcome the hold she has over men. In the short film, Quartier de la Madeleine, part of the 2006 film series paying homage to Paris, the Vampire (
Olga Kurylenko
) is your quintessential undead goth girl. Her midnight black lace gown and cobweb-like veil can make any Hot Topic addict green with envy. The Vampire's moonlight skin, bone straight locks, plump black cherry lips, and piercing white eyes are hard to ignore. One deep, passionate bite even causes the backpacker to fall in love with her. It's no wonder he's willing to give her a feast of his own blood just to feel her mouth on his skin. Paris may be known as the city of love and lights, but thanks to this vampiress, we have a feeling many will soon be visiting for the city's damsels of the dark.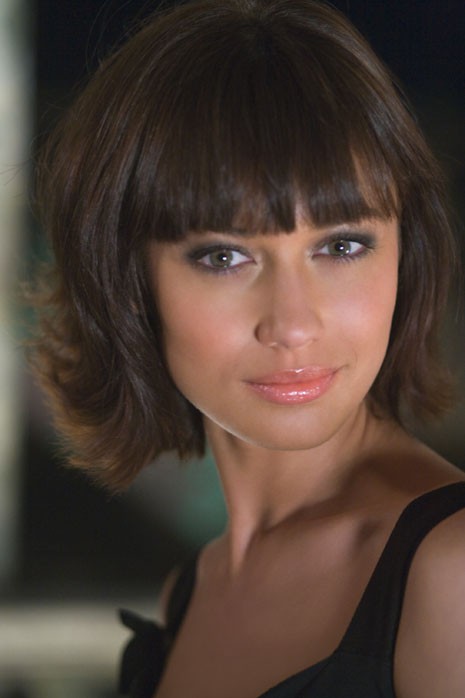 Image © Columbia Tristar Marketing Group
Eric Northman in "True Blood"
In conducting our poll on the hottest vampires, numerous fans debated between the immortal heartthrobs of HBO's "True Blood." Sure, Bill Compton's (
Stephen Moyer
) smoldering good looks, old school chivalry, and expertise bedroom skills get Sookie Stackhouse (
Anna Paquin
) all hot and bothered, but it's really villain Eric Northman (
Alexander Skarsgard
) that forces viewers to be on the edge of their seats. He's on the wrong side of the tracks, which sets pulses of female fans to race because being good can get boring, especially if you're supposed to be a monster. He's got the attitude to drive anyone insane, the icy blonde hair of a supermodel, and did we mentioned that he's so buff you just want to tear his clothes off? Compton may know how to get Stackhouse's toes to curl, but we prefer to suck on the show's real eye candy any day.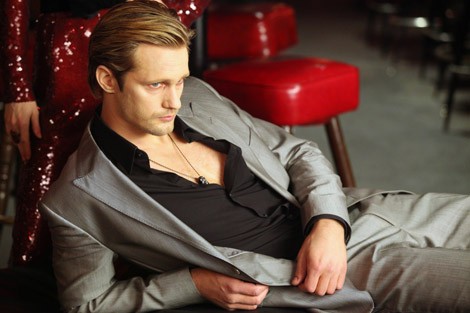 Image © Eric Northman
Bride in Bram Stoker's Dracula
What is it about the count that gets him all the ladies? Perhaps it's the fact that he has a castle, possesses the power of seduction, or is just very selective when it comes to his victims, but he sure knows how to pick them. However, this bride (
Monica Bellucci
) is no virgin. Simply known as "Dracula's Bride," this kinky temptress has a small, but very memorable scene in the 1992 film. The frisky bride happily mounts on top of trembling Jonathan Harker (
Keanu Reeves
) topless. Of course he surrenders, especially when his blood gives her pleasure. It's for certain that this bride can make any man rise, dead or alive.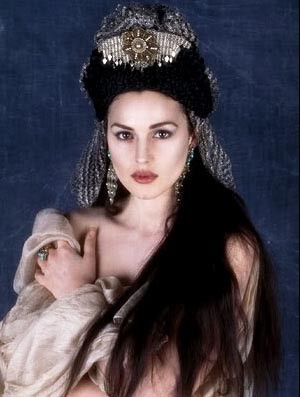 Angel and Spike in "Buffy The Vampire Slayer"
Picking two insanely gorgeous vampires from a television series isn't as easy as it sounds. For starters, they're the complete opposite. Angel (
David Boreanaz
) is an all-black wearing brooding hunk with hard-rock muscles who has a soft spot for Sunnydale's vampire slayer (
Sarah Michelle Gellar
). His frenemy Spike (
James Marsters
) possesses a seductive cockney accent from London and his punk rock attitude with the added touch of peroxide makes him resemble a young Billy Idol. Like Angel, Spike also professes his love for Buffy. At the same time, it's difficult to find a fan that can turn away from watching Angel battle his inner demons or helping Buffy fight his own kind. Upon conducting a poll to discover who's really the hottest, the result was overwhelmingly Angel, but Spike was only a handful of votes behind. If we were Buffy, who would we pick? Both of course! What girl wouldn't want an English rebel and an angel after her?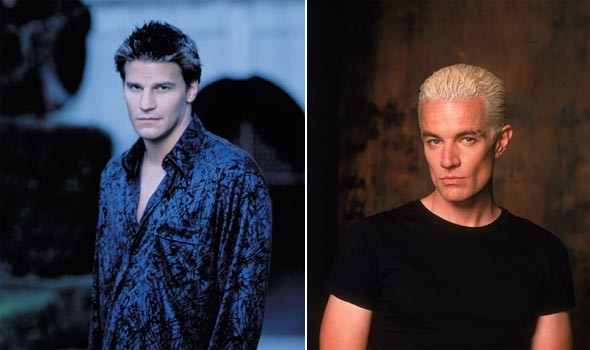 Aleera in Van Helsing
Vampires are bringing sexy back, thanks to Dracula's youngest bride (
Elena Anaya
) from the 2004 movie, Van Helsing. Her angelic face alone makes the other wives look like hideous step-sisters. Aleera's fiery red hair cascades down her corseted waist and although she does wear a baby pink dress made fit for a princess, it's her voluptuous body, sparkling azure eyes, and pillowy rose-hued lips that make her supreme in her husband's castle. However, don't let her perfect Botticelli-esque features fool you because Aleera is no goddess of love. Aleera not only possesses superhuman strength, but she can also transform into a powerful bat and with one whisper alone, she can extinguish flames. Like a cunning feline, she's playful before she strikes, giving no man or woman the chance to resist. Then again, we wouldn't mind staring into Aleera's baby blues for centuries.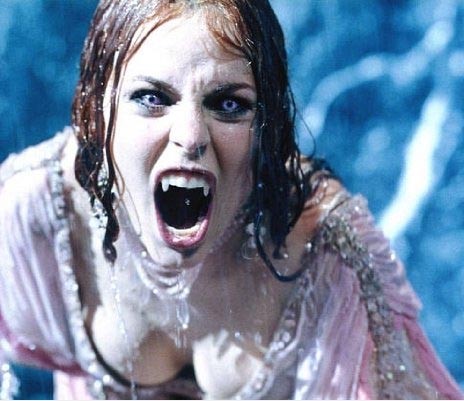 Lestat de Lioncourt in Queen of the Damned
Every good girl loves a bad boy, but this isn't your typical rebel without a cause. De Lioncourt (
Stuart Townsend
) in the 2002 film adaptation of Anne Rice's novel Queen of the Damned doesn't sparkle or attend high school. Rather, he's an alluring rock star who can delight audiences with his music, including ancient Egyptian queen Akasha (
Aaliyah
). De Lioncourt is definitely one rocker you wouldn't bring home to mother. His long, wavy locks are irresistible to the touch and one stare from his eyes will instantly send shivers up and down your spine. De Lioncourt is every rebellious teen's dream and his heart-stopping looks alone can sell records. If his French roots aren't enough to leave people panting, then imagine him strutting on stage with a mesh black shirt and skin tight leather pants. However, De Lioncourt is an unapologetic murderer who lusts for blood as much as a nymphomaniac would crave for sex. Yes, anyone who falls for his charm is doomed, but we have yet to hear anyone complain.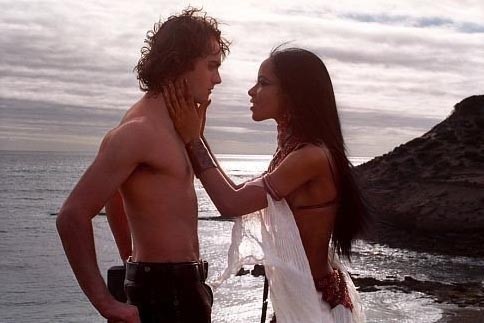 Queen Sophie-Anne Leclerq in "True Blood"
She only appeared in a few episodes, but the devious ruler of Louisiana (
Evan Rachel Wood
) has left her mark on the current HBO series. There's just something about a confident, vivacious royal that leaves us entranced, especially if they like to go both ways. New Orleans' famous night seductress prefers to snack on females and tease potential suitors in vintage-inspired getups. However, it's her retro swimsuit that leaves us wanting to strip down and pay allegiance to the queen. The demonic screen goddess looks good and she knows it. Leclerq can rock both ruby lips and red hair better than most actresses we know, and she can get off from men and women. If you don't go head over heels for Leclerq, you'll definitely want to raid her closet…that's if you can get away without satisfying her thirst.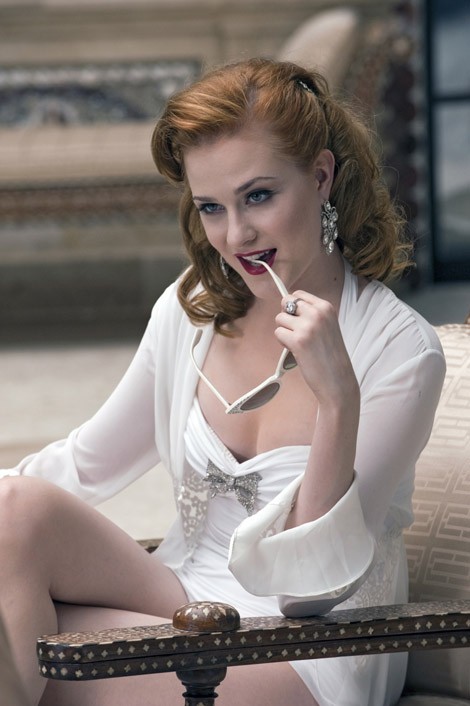 Image © Home Box Office
Louis de Pointe du Lac in Interview With the Vampire
The world's sexiest man alive playing the role of a tormented killer? He can be a pain in our necks any day. In the 1994 film adaptation of Rice's best-selling novel, viewers are introduced to du Lac (
Brad Pitt
), who suffers from a death wish after losing his wife and child. The cunning de Lioncourt (
Tom Cruise
) gives him a new life as a vampire, and it is then when poor du Lac clings on to his nonexistent human soul. Women root for du Lac, but more so for his devilish good looks that'll have anyone donating a life supply. His tortured demeanor, sun kissed hair, and 16th century couture also causes females to go in heat. Even child bloodsucker Claudia (
Kirsten Dunst
) sides with him and frankly, we don't blame her. All the tragedies that haunt du Lac throughout his miserable existence leaves us wishing that we can have some one-on-one time with him, but at the end of the film, he shows audiences why this may be a bad idea. Still, we'll have sympathy for the devil who's oh so evil it hurts, in a good way.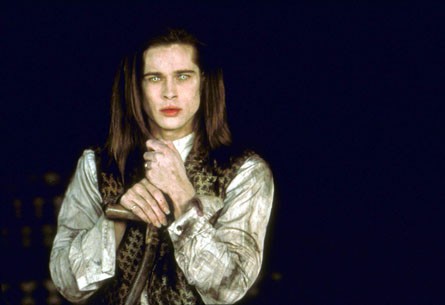 Image © Courtesy Channel 5
Selene in Underworld
Lara Croft (
Angelina Jolie
), eat your heart out. The mouthwatering Selene (
Kate Beckinsale
) from the 2003 movie Underworld raises temperatures with her black leather catsuit and combat skills. A sexpot with a gun who can pin any man to a wall in seconds without breaking a sweat is a skill that few superheroes can master, while still looking good. We don't know if it's her slender hourglass figure or the fact that she can hunt down werewolves better than an army, but Selene is a downright dangerous, ruthless killing machine. Then again, it could just be all that leather. To her enemies, she's a hard-as-nails murderess, but to us, she's a deadly dominatrix. If we had to go down, we would want sizzling Selene to finish the job.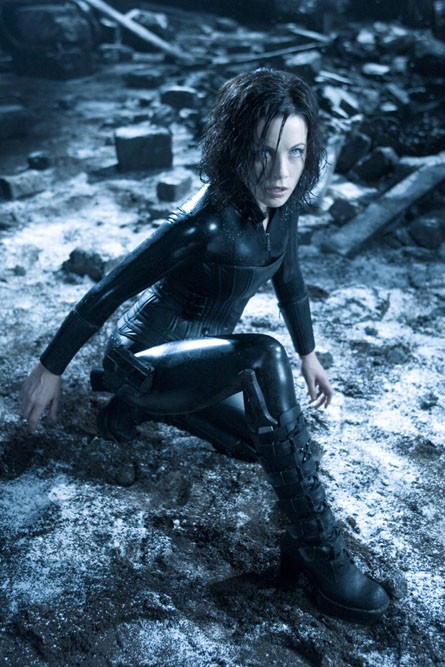 Image © Sony Pictures
Edward Cullen in Twilight
What is it about this eternal 17-year-old that drives pubescent girls and middle aged women throughout the world in a frenzy? He has one hell of a temper, stalks a teenage girl (
Kristen Stewart
), likes to get into people's heads, is extremely stubborn, and you can't take him out to eat unless there are live animals involved. Ladies are unconditionally and irrevocably in love with Cullen (
Robert Pattinson
), who has sucked millions into the vampire phenomenon. He's tall, dark, and handsome beyond words, but there's more to this entrancing lover who oozes sex on the big screen in the 2008 movie Twilight. From his perfect pompadour to his ever-changing golden honey eyes, he's no match for mere men and has the musical skills, bank account, and runway ready style to prove it. Cullen, who is often associated with both the Greek god Adonis and Hollywood heartthrob James Dean, is the reason why millions of die-hard fans are fantasizing right this second about being bitten.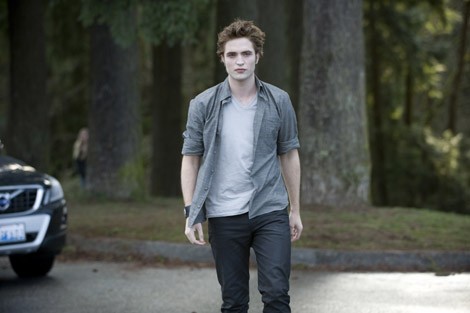 Image © Summit Entertainment
Santanico Pandemonium in From Dusk Till Dawn
We have yet to find a man who didn't fast forward the 1996 flick From Dust Till Dawn to the exotic striptease scene starring the muy caliente Santanico Pandemonium (
Salma Hayek
) wearing nothing more than a barely there bikini, feathers, and a giant snake slithering around her body. The strikingly beautiful Pandemonium is the Titty Twister's star performer and within seconds of watching her famous dance, you'll know why. Her never ending Latin curves drive us batty, and as she slowly strokes her delicious figure, she seems to be getting more turned on. Or could it be that she's working up an appetite? Pandemonium even lets beer drip down her luscious caramel skin and proudly displays her flexibility on top of a table. Pandemonium knows how to play wicked games with her prospective victims, but we'll happily give up mortality just for one night with this hot-blooded dancer.
Story by
Stephanie Nolasco
Starpulse contributing writer