Hottest Summer Reality Shows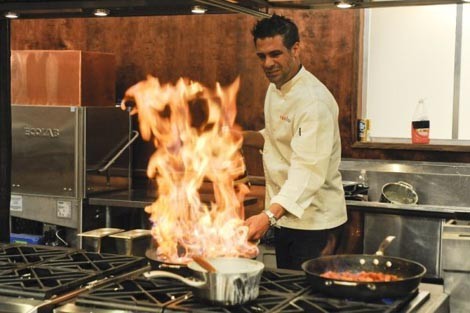 The first step is admitting you have a problem - a television addiction problem. It's the summer and whether you're on school break or have a full-time job you should be taking advantage of the weather and enjoying the beach. Yet day after day and night after night you find yourself parked on the couch switching back and forth between watching Jillian Michaels kick someone's butt into shape and those damn guidos on Jersey Shore.
We all have our guilty pleasures in life, some may chose gossip magazines and some prefer a pint a Ben and Jerry's ice cream. We'd rather sit back and indulge in a little pleasure called reality television.
Here are the summer reality shows we can't stop talking about:

Top Chef is back on Bravo and this season the culinary experts are in D.C. On the opening episode the 17 contestants had to cook up a dish that represented where they came from and serve it at the National Cherry Blossom Festival. We're only two episodes into the series so there is still time to catch up with all the contestants and join Padma Lakshmi in the kitchen.

Intervention is one of those shows that we love because it makes us sad, hopeful, happy and feel a little better about ourselves. The Season nine A&E documentary series about people who struggle with addiction is back on June 28 and we couldn't be more excited. Hopefully we'll get to encounter someone like Allison ("the huffer") again...too soon?

Jersey Shore on MTV is a show we all love to hate and hate to love. How these fist-pumping guidos from the Jersey Shore made it big is beyond us, but we still can't keep our eyes off the television when they're on. Has Snooki lost her signature poof? Are Sammie and Ronnie still together? Will Mike "The Situation" wear a shirt? We'll find out when the season begins July 29.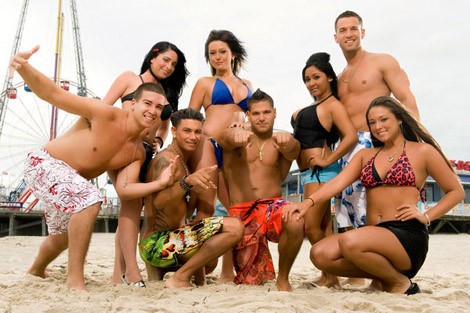 The Real World is back for it's record breaking twenty fourth season on MTV and the seven strangers are headed back to New Orleans. How exciting! Not only is New Orleans an amazing city but can you imagine all the trouble these college co-eds will get into on Bourbon Street- again? The Real World: Back to New Orleans premieres on June 30th.

True Beauty 2 is a reality show on ABC hosted by Vanessa Minnillo where contestants are tricked into thinking the are competing to be the most beautiful person in the competition. The trick is on them when they find out they are actually being judged on their personality and kindness. We love it when ignorant people find themselves in awkward situations on national television.

So You Think You Can Dance on Fox already has the top ten of the season but that doesn't mean you still can't get hooked on the action. Mia Michaels is back this season which makes us not miss Mary Murphy even more. Even if you're not into dancing, this show is addicting and will prompt you to sign up for a hip hop class only to drop it the next week and watch the pros do it on Fox, while you're on the couch.     

Holly's World on E! shows us the new life of Holly Madison, former Playmate and girlfriend of Hugh Hefner, as she leaves the mansion for Las Vegas. We loved her on The Girls Next Door and we love her in Vegas. Following in Kendra's footsteps, it seems like the next step after you move out of the mansion is to do something drastic like have a baby or headline a peepshow in Vegas and broadcast it for the world to see.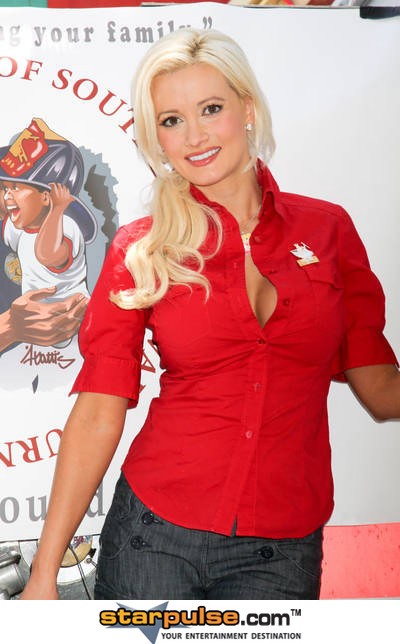 Losing It With Jillian The Biggest Loser star trainer, Jillian Michaels is back on NBC Tuesday nights helping families overcome unhealthy habits. We love her because she will kick your ass and because she is helping America overcome obesity.

Kate Plus 8 We can't be more excited about this TLC show because as much as we love Jon and Kate Plus Eight, we crave the drama. Kate is a single mom, raising her eight kids, all while trying to milk Hollywood for all it's got. The TLC website tries to promote the show as a family adventure with all the kids, going on trips and having fun with the family. But we can't wait for daddy to come home in Ed Hardy with a twenty-one year old on his arm...so bad, we know.

Kourtney and Khloe Take Miami We can't get enough of the Kardashians on E! and we are so excited that Khloe and Kourtney are back in Miami. The Scott drama, the new baby and the drama that comes with being the wife of a Laker, what will this season bring?