Hottest Celebrity Hookups Of 2010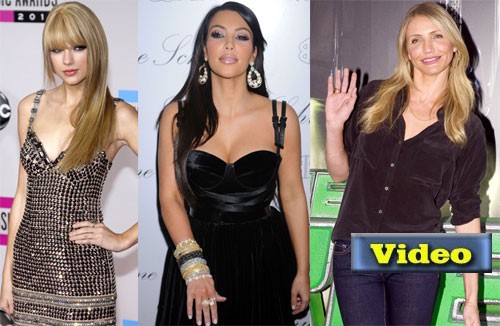 Taylor Swift & John Mayer made us cringe, and we're not sure what to think about her getting together with Jake Gyllenhaal. But they top the list of our hottest celebrity hookups of the year!

Kim Kardashian certainly got around the block in 2010.  After breaking up with Reggie Bush she rebounded with NFL pro Miles Austin and then set her sights on Halle Berry's ex Gabriel Aubry.  She has since been linked to N.J. Nets basketball player Kris Humphries.

Other notable hookups this year? Halle Berry and Olivier Martinez, Joe Jonas and Ashley Greene, and A-Rod and Cameron Diaz.  

Watch below to see our number-one celebrity hookup of 2010!
Click for more great Kim Kardashian pictures: